Why Nature Study Is Powerful For Children With Special Needs
Have you ever considered the idea that special needs children may thrive through regular time spent in nature?
Nature study has so many benefits beyond the obvious academics. It's hands-on, active, and loud – as much as it's detail-oriented, calm, and peaceful. It allows for fresh air, sunshine, and exercise to break into the school week. And, it can bring joy to even the worst homeschool day.
These benefits are for every single person who explores. But, as Shawna Wingert shares below, they may be especially helpful for children with special needs.
Please welcome Shawna. As you read her story about special needs nature study, I hope you have a couple of light bulb moments as I did.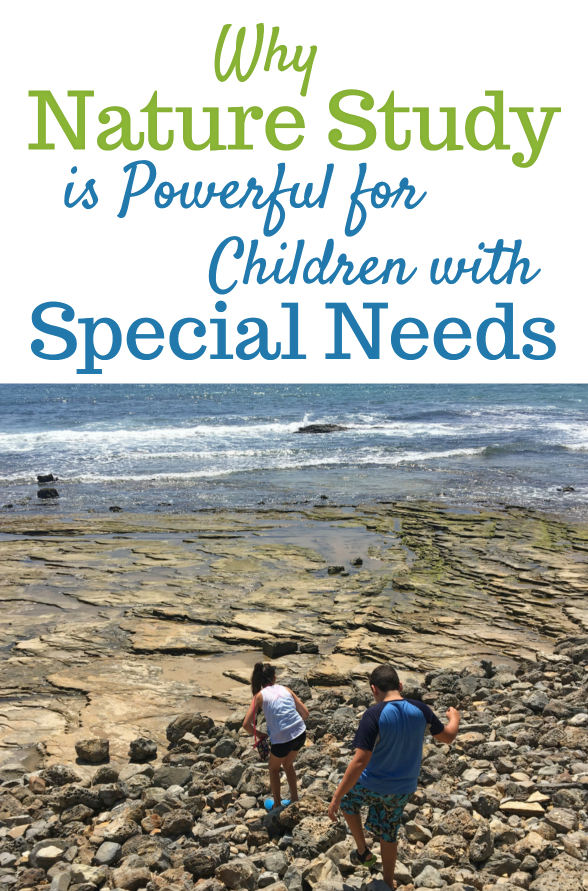 Last year, my son was in the hospital for seven days.
In a haze of blood draws, pain management, special diets, and nurses, my son repeated one thing over and over again.
"I just wish they would let me go outside for a little while."
I wasn't surprised. The past few years have taught me that my little boy learns best and feels his best when he is outside and interacting with nature.
Most children, I think, are similar. But the more I have made time for outdoor learning and play, the more I can see the difference it makes – particularly for children like my son, with special needs.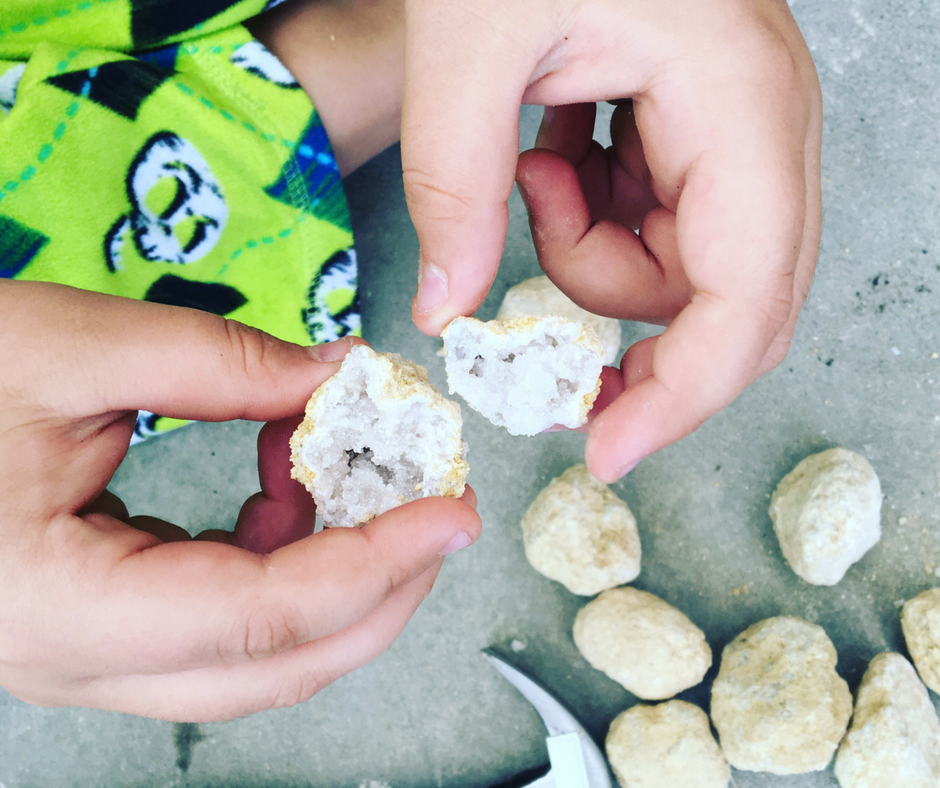 Using NaturExplorers For Special Needs Nature Study
The best way I have found to incorporate nature into our days is to make it a part of our learning, particularly science.
I am often asked if this really "counts" as school time.
My answer is "100%, Yes!" especially when we structure our time in nature with a curriculum that is easily adapted to our needs.
NaturExplorers has been a perfect fit for this. Hands-on, easily adapted, and with numerous support options, it has become a mainstay of our nature study and science units.
Not to mention, it's fun! (Where else can you find a ready-made scavenger hunt to use in a search for various rocks to study?) Because we live close to both the beach and the mountains, we are able to use NaturExplorers activities over and over again, in multiple habitats and environments.
My son is learning the science, to be sure. Most recently, we've been using the NaturExplorers Hard as a Rock curriculum. He can tell you the difference between a sedimentary rock and a metamorphic rock. He's classified rocks by their weight, length, texture, and hardness. He can diagram the rock cycle.
More than the hands-on approach to science though, is what this type of study provides for his other, more pressing needs.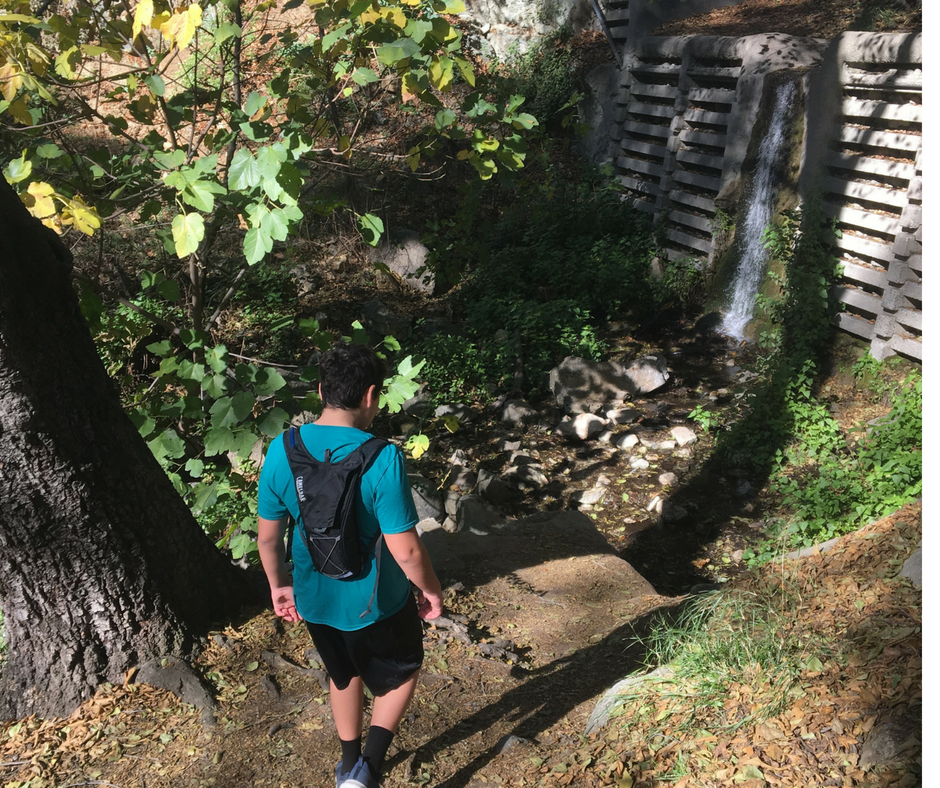 Why Nature Study Is So Powerful For Children With Special Needs
Here is how spending time studying nature impacts my child:
Nature Study Provides Increased Sensory Input
My son has sensory processing issues that require us to provide regular sensory input on a daily basis. At home, this can be difficult to manage (trampolines and shaving cream on the mirror can only work for so long). Time in nature brings sensory input beyond anything I could ever manufacture at home.
The feeling of the sand on his toes, the smell of the trees, and the rocks in his hand – all calm my son's sensory sensitivities and give his body a chance to relax.
Nature Study Reduces Anxiety
Studies have shown that time in nature reduces all of our anxiety. When a child is struggling with ongoing anxiety, nature can be a powerful antidote.
My son visibly relaxes after just a few minutes. He is better able to focus and is more likely to laugh and smile. Part of this is his affinity for being outside, to be sure, but the impact it has on his ongoing anxiety is obvious.
Nature Study Promotes Active Learning
Nature study requires movement and experiential study. For children with learning differences, this can make all the difference in terms of understanding and retention.
My son is able to tell you all of what he learned about rocks, not because we sat down with our NaturExplorers binder, read the unit, or took a quiz. He is proficient in the learning because he was exposed to it in a way that works best for his needs and learning style. He needs to touch, move, and experience what he is learning.
Nature study is a perfect fit for an active learner.
Nature Study Increases Confidence
More than any other benefit, this is the one that I want to highlight and celebrate most. Children with learning differences spend most of their educational time feeling behind, struggling with concepts and skills that other children seem to easily understand, and perform. It can be discouraging at best.
Studying nature levels the playing field for our children. It uses sight, sound, smell, and touch in ways that often incorporate a child's strengths. Nature study requires little to no reading and writing for a child struggling with reading and writing.
My experience has been that presenting science in this way makes the learning much more inviting and accessible for my son. He is much more confident in his educational ability because of this type of approach.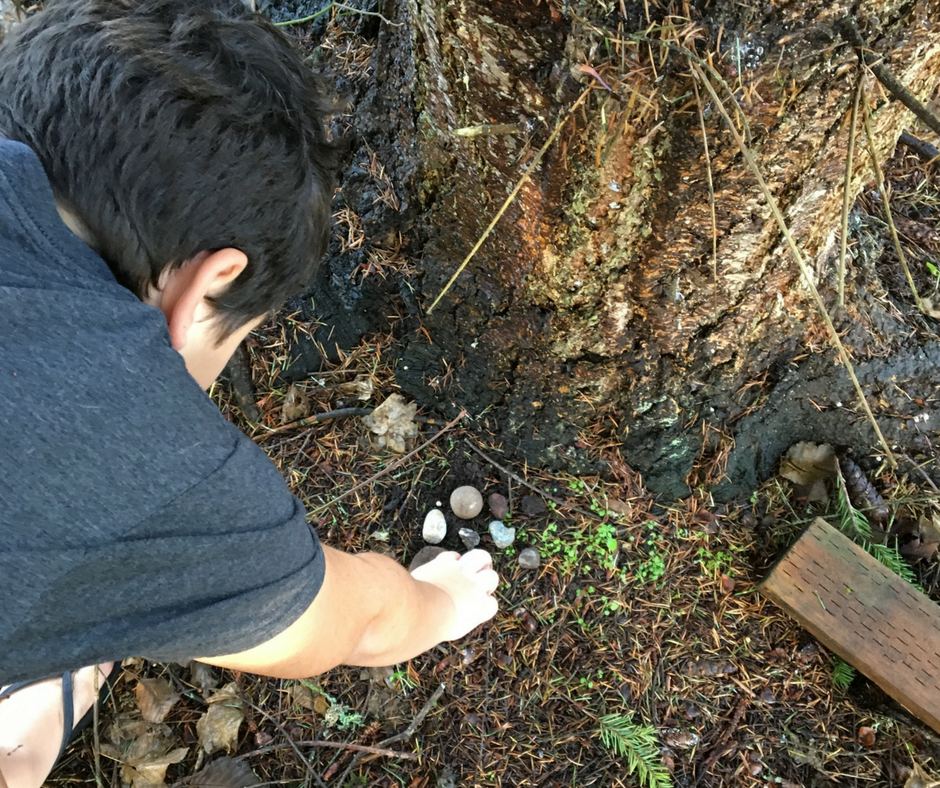 Fortunately, my son healed quickly last year and did not have to stay in the hospital longer than a week,
As his nurse wheeled him to the car, having just discharged him from the hospital only a few minutes earlier, my little guy jumped up from the wheelchair. As she tried to protest, he ran over to the small area of grass near the entrance.
"I just need a little nature," he said, dismissing her and allowing his feet to sink into the cool, soft grass.
He's brilliant, my son, and he was right. Sometimes, our children just need a little nature.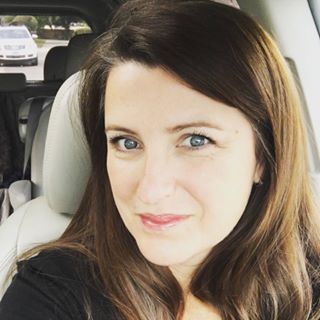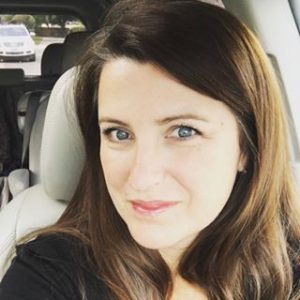 Shawna Wingert writes about motherhood, special needs and the beauty of everyday messes at www.nottheformerthings.com. She is a special needs advocate, speaker, and writer and has participated in parenting discussions on Today.com, Simple Homeschool, Autism Speaks, The Mighty, For Every Mom, and The Huffington Post.
She is the author of three books, including Special Education At Home. Shawna lives in Southern California with her voice actor husband and two awesome sons.