Redneck Paintball and Shaving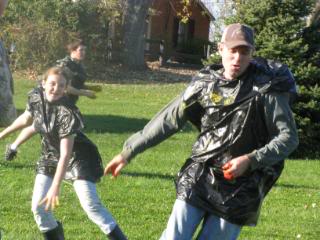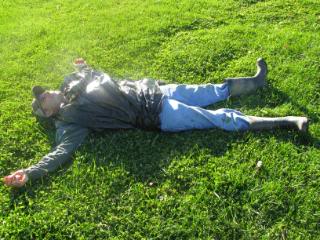 Have you ever heard of redneck paintball? I hadn't either! Our preacher's wife was in charge of the family event at church this month and her brilliant idea was redneck paintball. The kids had a BLAST! And, as you can see from the pictures above, my husband did, too!
The weapons are mustard or ketchup covered marshmallows. Each team is trying to approach the other team on the other side of the field to steal their flag without getting hit twice by the paintballs. FUN!! (And messy.)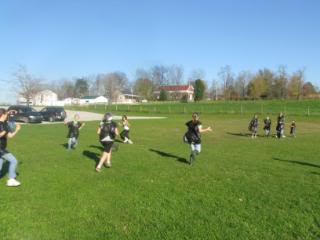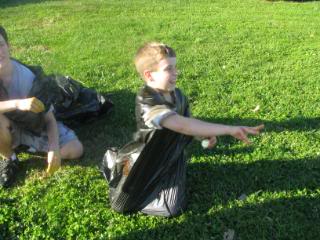 That same morning, my nine year old decided the two year old needed a quick shave. The pictures were priceless!