Real Homeschooling with Remarkable Rain
We were blessed beyond words when Jessica from Powers Taiwan Chatter left us a wonderfully sweet comment about her family's experience with our newest unit, Remarkable Rain. She has graciously allowed us to share some of a post from her blog where she wrote about the fun they had studying and playing in the rain one afternoon. And, as you'll see, the post also happens to be a great example of studying nature in a neighborhood!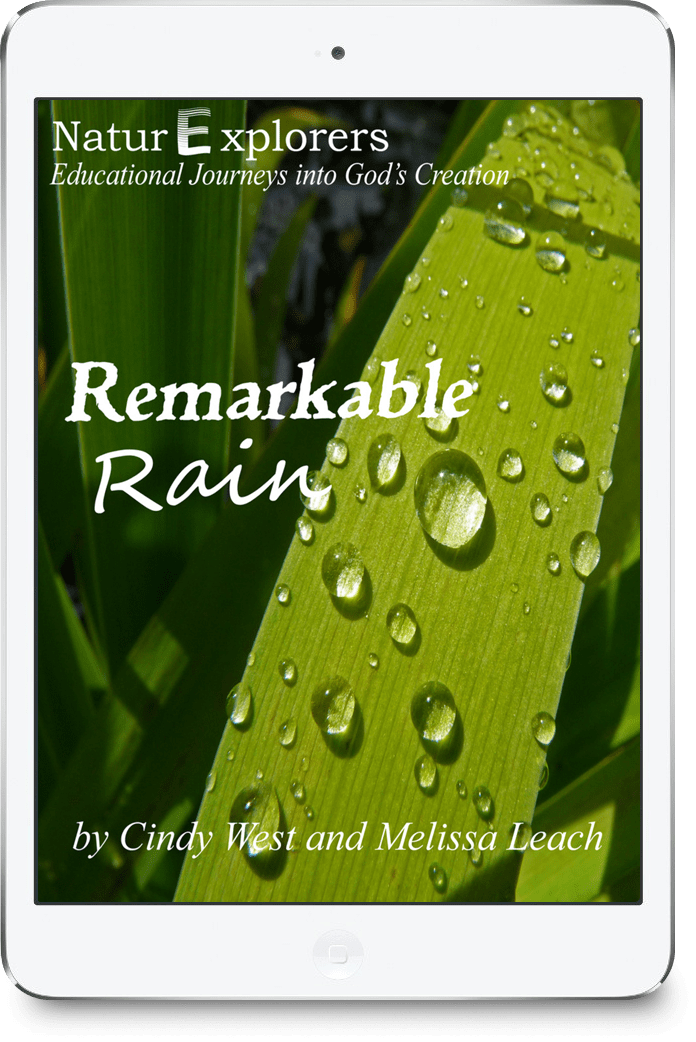 Jessica's Post…
"So it has been raining a lot here lately. Fortunately, I came across this awesome unit study by Shining Dawn Books entitled Remarkable Rain. There are so many activities in the book. We will be busy for months. Seriously.
The first thing we did this morning was to make a homemade rain gauge. Super easy to make. We have a chart in which we can record each day's total amount of rainfall.
We have been so excited to check the amount of rainfall every few minutes today. So far it's 1/2 inch!!
I put it on top of the car this morning. Everywhere else seems to be covered by trees.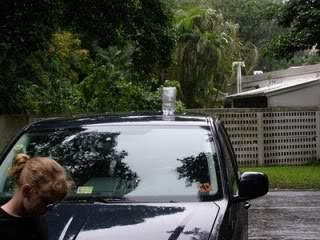 The next rainy activity we did was a Rain Scavenger Hunt. How many of these can you find….puddles, floating things, sinking things, water dripping off things, water splashing off things, on and on. Here we looked for rain puddles. We found 35 as we walked around our little circle.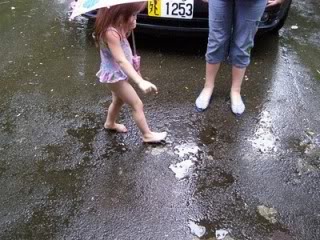 Next we decided to build a dam to collect the rainwater into bigger puddles. The kids noted how the rocks stopped the water flow, and the way the water filtered around both sides of the rocks.
Nick loves the mud squishing between his toes.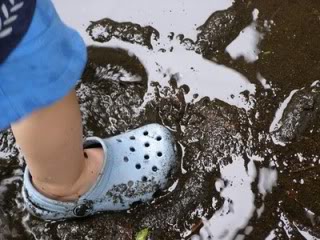 We had so much fun. I can't wait until tomorrow. I hope it rains!!"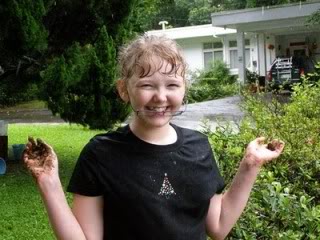 You can view Jessica's complete post here.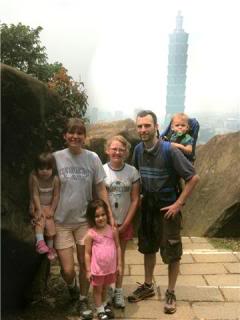 Jessica is a Christian, homeschooling, lawyer-turned-stay@home mom to 4 kids, ages 11, 4, 3, and 1. Her family currently lives in Taipei, Taiwan for her husband's job with the U.S. Government. They spend a lot of time outdoors in an attempt to enjoy as much of the culture as possible while they have the opportunity to live on such a beautiful island.