Hi there! Are you ready to learn about Potamogeton today? Are you wondering what in the world that is? I'm Mrs. Cindy from No Sweat Nature Study LIVE and I can't wait to tell you in this pondweed nature study!
Potamogeton Nature Study
Potamogeton is a long word, but it's not so bad to sound out or even spell when you take it one syllable at a time. But, what does it mean?
Potamogeton is a plant genus. Remember, the genus is the category just above species in a taxonomy chart. This group of plants is aquatic and most of them live in freshwater habitats. You can remember that they're mostly found in freshwater when you think of the much easier-to-remember common name for these plants… pondweed.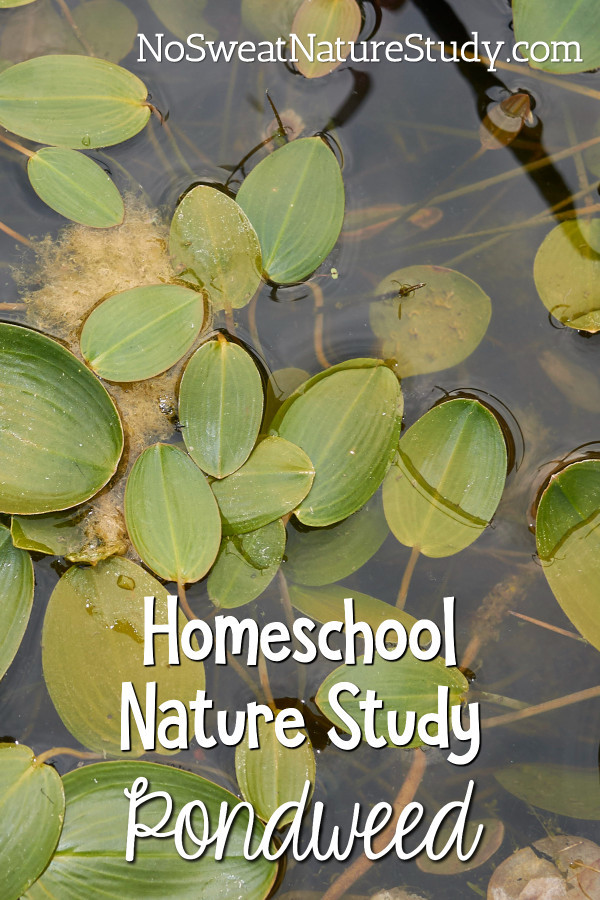 This post contains affiliate links.
Pondweed Nature Study
Have you seen pondweed before? I bet you have because there are nearly 100 different species. Some that you may have heard of before include broadleaved pondweed, curly-leaf pondweed, eelgrass pondweed, shining pondweed, long-stalked pondweed, and bog pondweed. Just like we talked about in the recent podcast episode about watersnakes, these common names for pondweed are very plain but seem to do a nice job explaining what the varieties look like.
Speaking of what they look like, let's learn to identify them. We already know they're aquatic plants, meaning they grow in the water. In a recent lesson about pond habitats in the No Sweat Nature Study LIVE membership, we talked in detail about various types of freshwater plants and how they grow differently depending on whether they are submerged plants, emergent plants, floating plants, marginal plants, or bog plants. That video lesson is available for members to watch from the video library and would complement this podcast episode nicely.
All species of pondweed have what we call submerged leaves which grow underwater. These submerged leaves are very thin and translucent, which means they are kind of like waxed paper. You can't really see through the leaves, but light can go through them.
Some species of pondweed can also have floating leaves that are located on the surface of the water. Surface leaves are thicker than submerged leaves and they are opaque, meaning light doesn't go through them. This is similar to the leaves you find on bushes and trees.
Whether you're looking at a submerged leaf or a floating one, they can range from spiky and delicate to large and leathery looking. That can make it a little hard to figure out if you've found pondweed or another aquatic plant.
Pondweed Characteristics
Luckily, if the water isn't too deep, you can take a look at the stems instead. They are long and flexible and rooted to the bottom of a pond or other wetland. Distinctively, the stems are jointed. That means they have round nodes that make the stem look like it grows in different segments. Kind of like your arm is one arm but looks like two parts because of the bend at the elbow. Jointed stems don't always bend as our arms do, but the round nodes at least make them look like they might.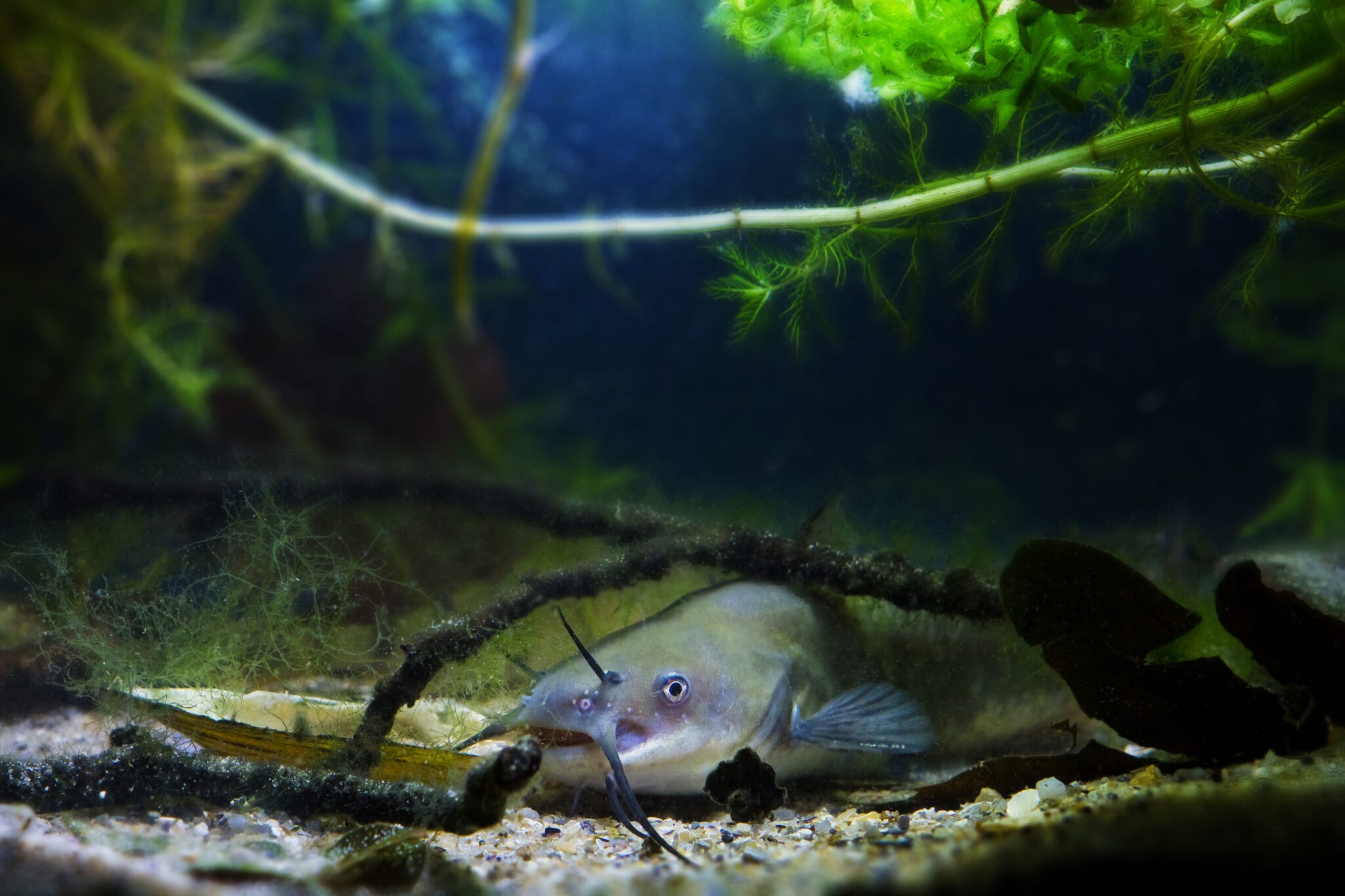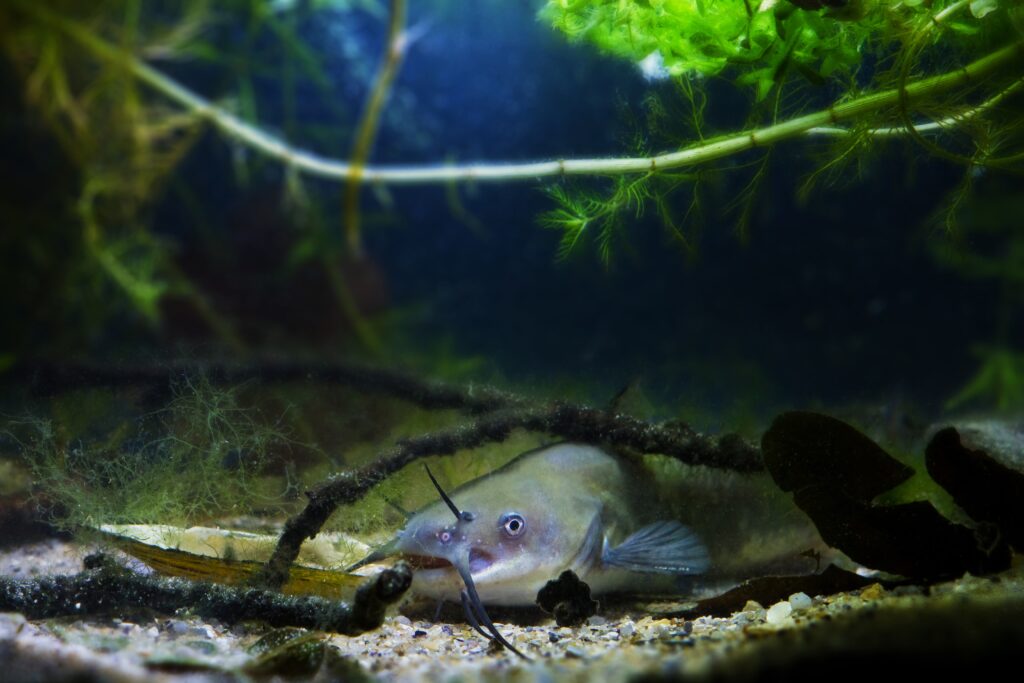 Pondweed plants are angiosperms. That's a fancy way to say they produce flowers. Some of the flowers are conspicuous, meaning they're easy to see during the flowering season. And, some of the flowers are inconspicuous, meaning you might not notice them either because they're really small or not brightly colored.
Speaking of flowering plants, you can find a unit study in the Our Journey Westward Shop called The Life Cycle of Flowering Plants. In eight lessons that you can use with multiple ages, learn about the reason for a flower and all the steps that turn a flower into a seed.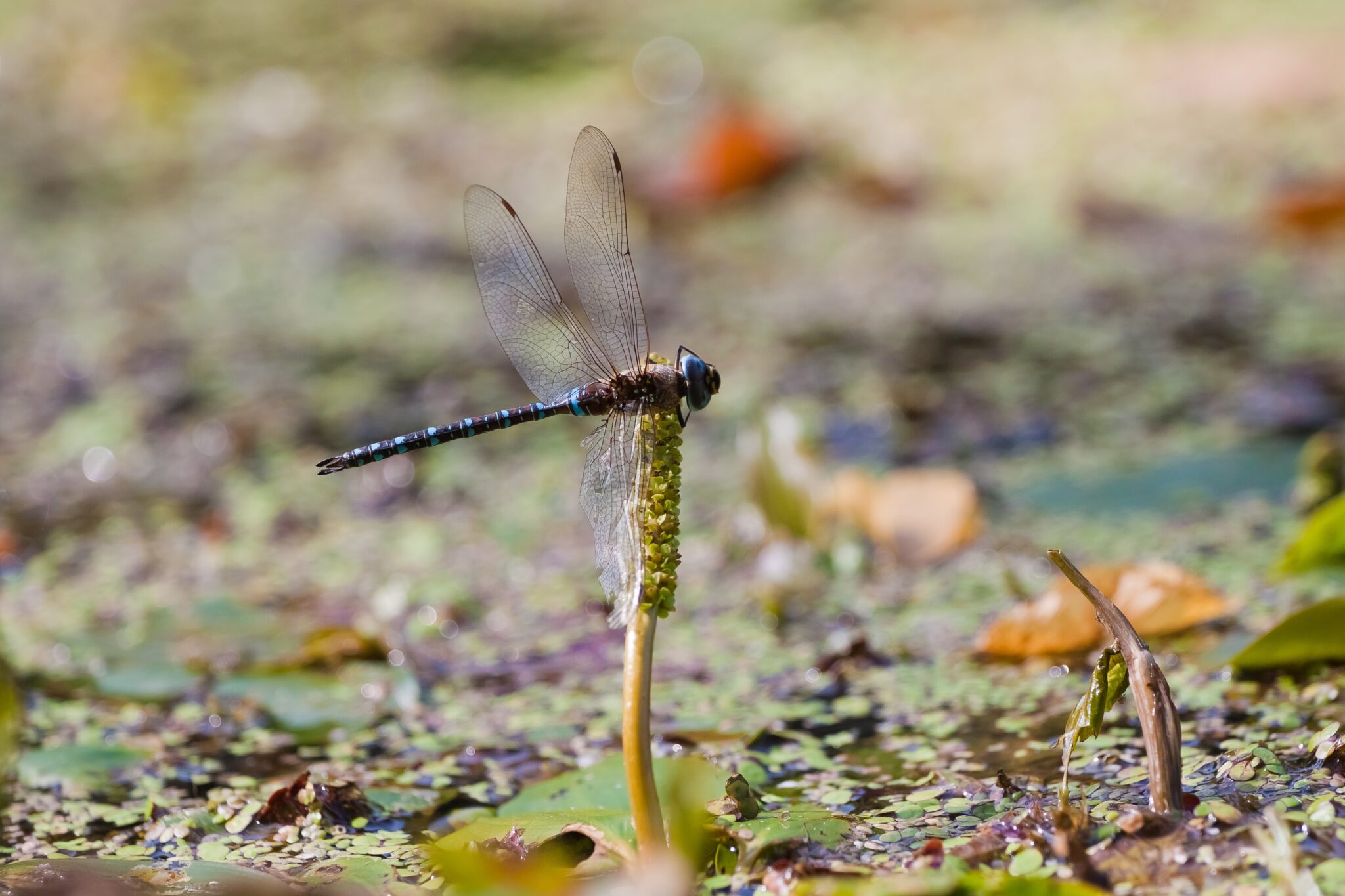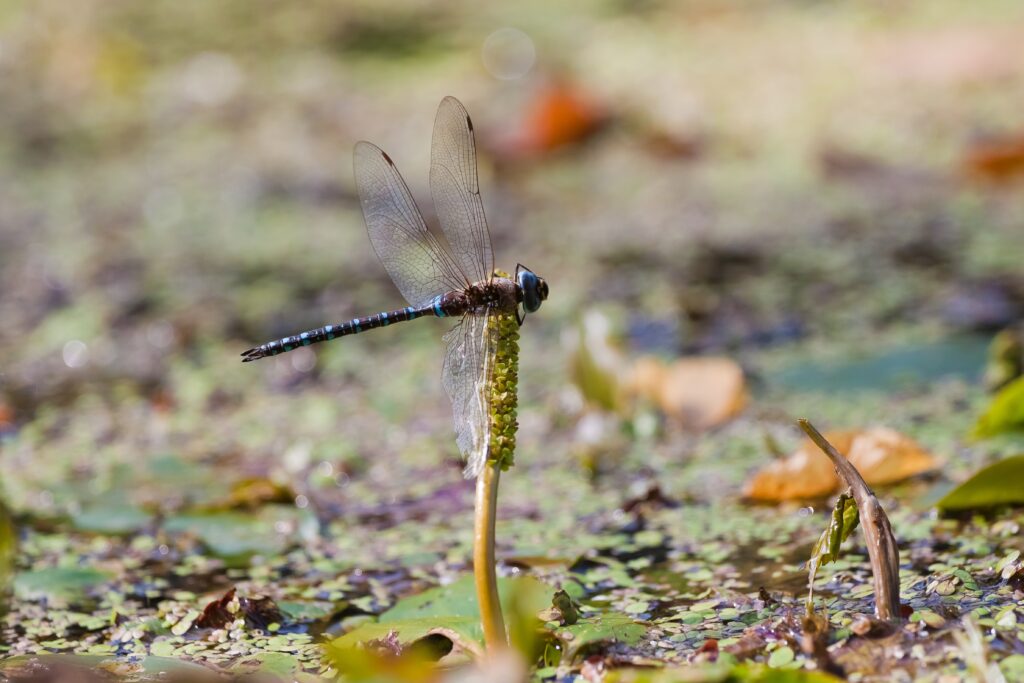 Pondweed Nature Walk Challenge
Grab your nature journal and either colored pencils or watercolors with a paintbrush and water bottle. Head to a pond or other freshwater wetland with a folding chair or blanket. Your job is to sit in a comfortable spot and draw or paint pondweed if you can find some.
It's important to remember that anytime you're around water on a nature walk, you must use the utmost caution. Never ever go without an adult and then STILL be extra careful even if the water isn't deep.
If you can't find actual pondweed, feel free to sketch or paint other pond plants that you find. Some people would call any plant growing in or around a pond a weed. They're using the term as two words: pond weed. That's different than the actual type of plant called pondweed. But, it's okay with me if you draw whatever plants you see. Even though pondweed is easy to find in lots of places around the world, you don't always find it at every pond you'll visit.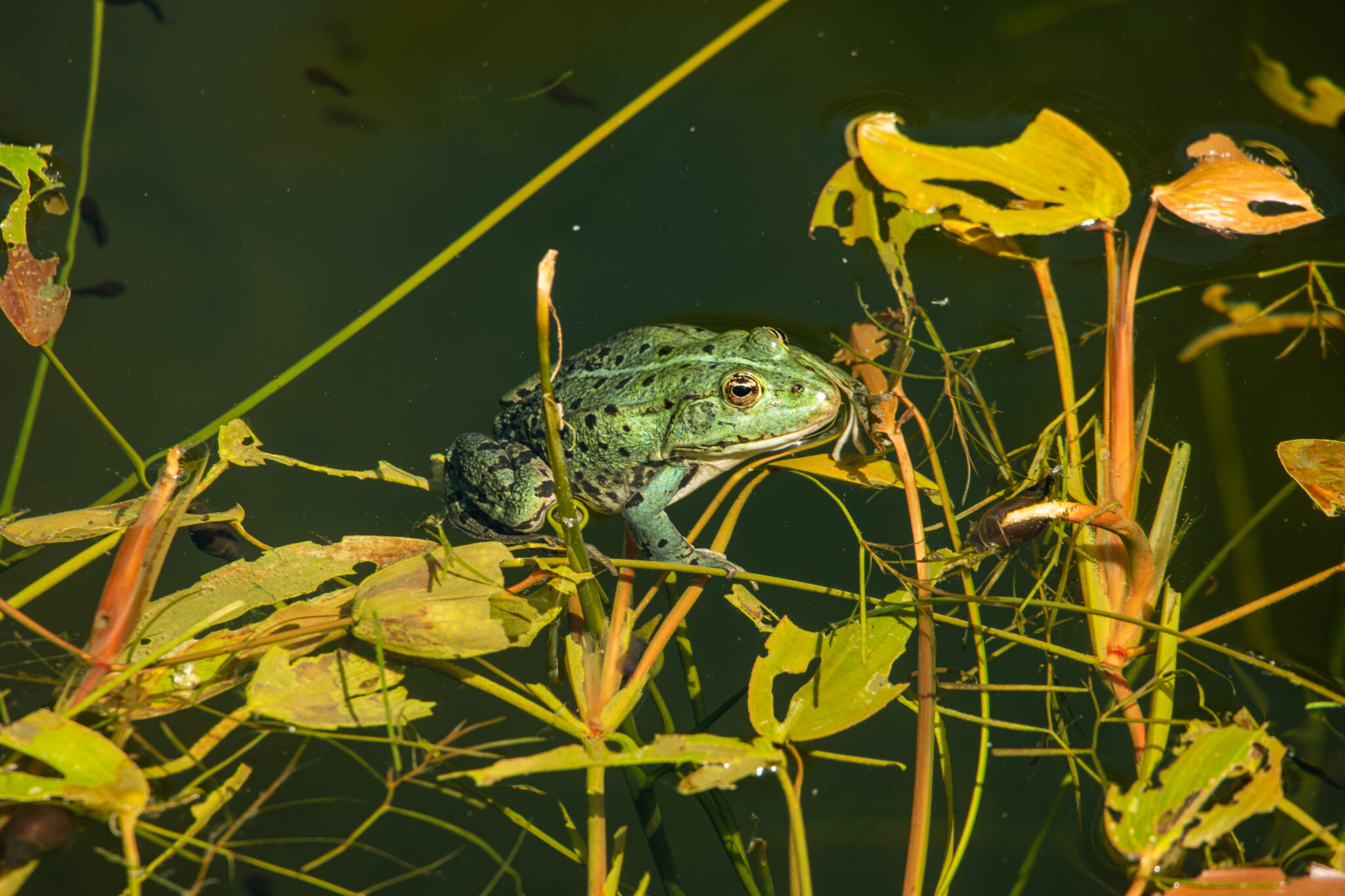 While this is the last episode for now, a fall season is coming in late September! If you're in the NSNS Live membership, we'll still be seeing each other plenty between now and then. Whether I'll see you soon or in a little while, I hope you'll have some happy nature exploring in the in-between time! Bye for now!
Nature Walk Curriculum
Links and Resources
Please leave a rating or a review on your podcast app! It helps the podcast to show up for more people…which means more families can enjoy science through the wonderful lens of nature study! Thank you!
Would you like to record a voicemail to answer this season's nature study question?
At the end of each No Sweat Nature Study Podcast episode, Mrs. Cindy includes messages from a few of her friends. You have the opportunity to record a message that she might use on an upcoming episode!
All children must have their parent's permission before leaving a recording. Parents are welcome to record an answer, too!
Each season, there will be a different question to answer. You can see this season's question below. Think about your answer first and then follow these simple directions:
Click the button that says "start recording".
Tell me your first name. (If you want to tell your age and/or where you live, feel free to do that, too.)
You will have 60 seconds to answer the question, but try to be concise.
Push the play button to listen to your recording before sending it to be sure it is recorded properly. If not, simply record it again.