Need a Charlotte Mason Nudge?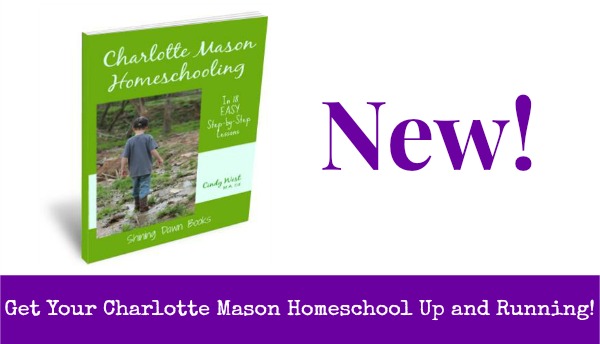 Have you been wondering whether the Charlotte Mason method of homeschooling is right for your family?  Do you want to move more toward the CM style, but really don't know where to start?  Are you frustrated trying to implement the Charlotte Mason style?
Boy do I have help for you!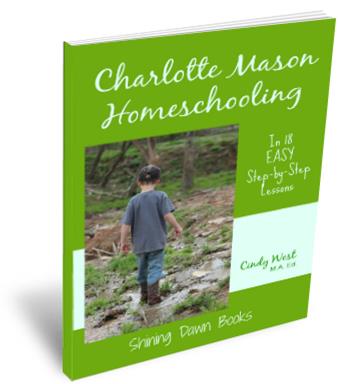 In 18 EASY step-by-step lessons, I've put together a resource that walks you through each and every aspect of a Charlotte Mason education.  Each week, you read one lesson and do the "homework" which encourages you to incorporate the CM methods into your homeschool.
It's a slow and steady approach that ensures confidence and success!
I'm a practical gal.  That shows up in my writing because I get right to the point – you won't find theoretical or flowery words.  I'm busy and I know you are, too.  I really think you'll appreciate the fact that each lesson (chapter) is to the point and won't waste your time.
I hope you'll feel like I'm sitting right beside you sharing practical advice and encouragement that you CAN successfully implement the Charlotte Mason method in your home!
Interested?
Head on over to Shining Dawn Books (my business website) to see a sample lesson and purchase.  Or you can purchase right here by clicking the "add to cart" button above.
_________________________________________
Charlotte Mason Homeschooling in 18 Easy Step-by-Step Lessons is an 82 page e-book.  Upon purchase, you will receive an email which includes a link to download the PDF file onto your computer or electronic device.  Should you encounter an issue with downloading, please contact Cindy at naturexplorers@gmail.com.