July's meeting was less of a nature day and more a celebration of water. We had a water field day! Each of the moms brought a water game or two which turned out to be tons of fun.
Let's see, the kids played a relay carrying containers of water on their heads, a sponge and bucket relay, and competed in a water obstacle course. They had to try to keep water in their cups while jumping rope ten times, and they had a water balloon launching contest. They also had a frozen t-shirt contest, trying to be the first to thaw and put on a wet t-shirt that had been folded and frozen solid. And apparently, it doesn't matter where the water is, kids will jump in and have fun (see the cow watering container below. It was clean!) Here are a few pictures from the day.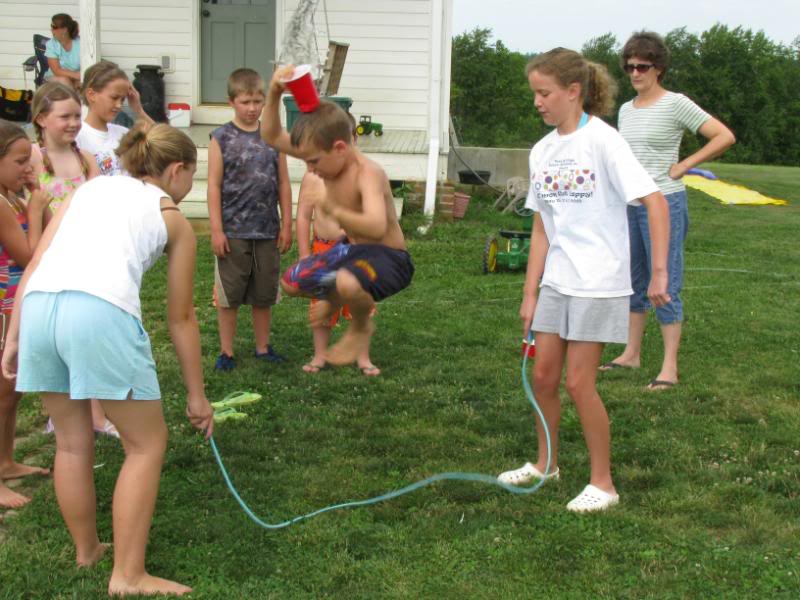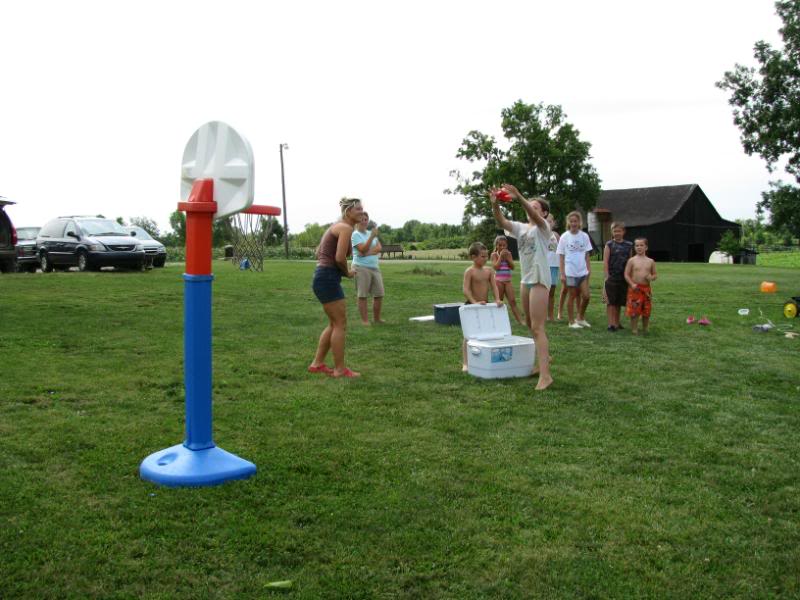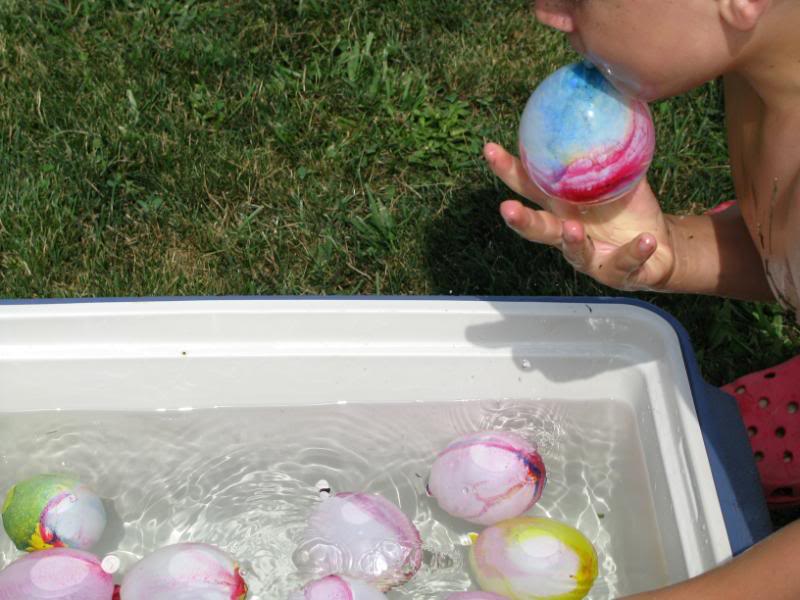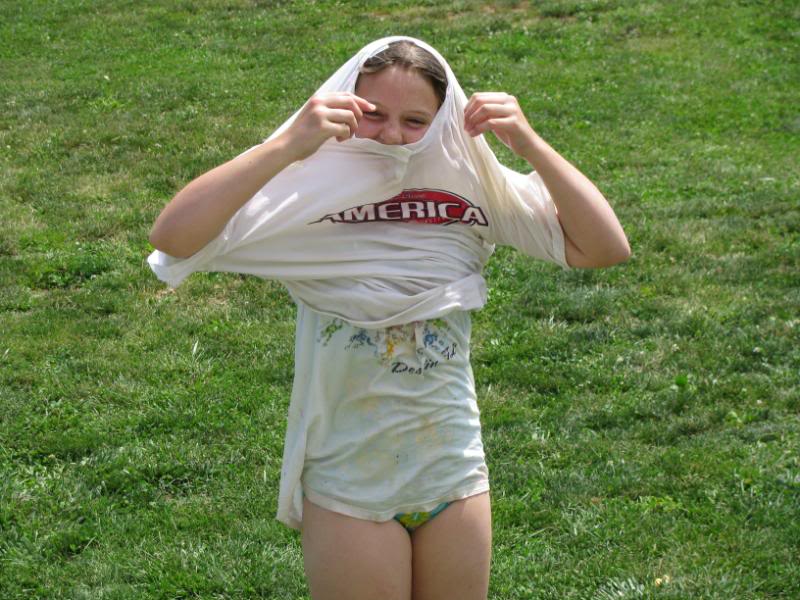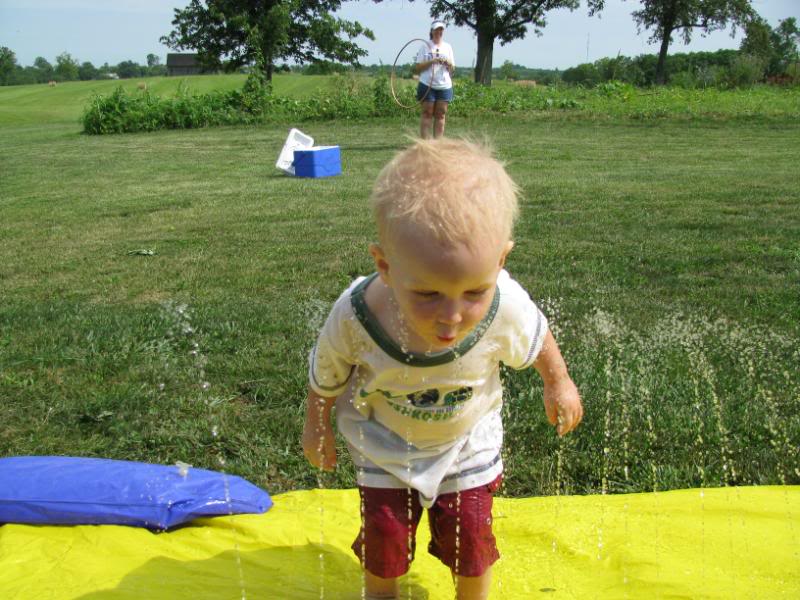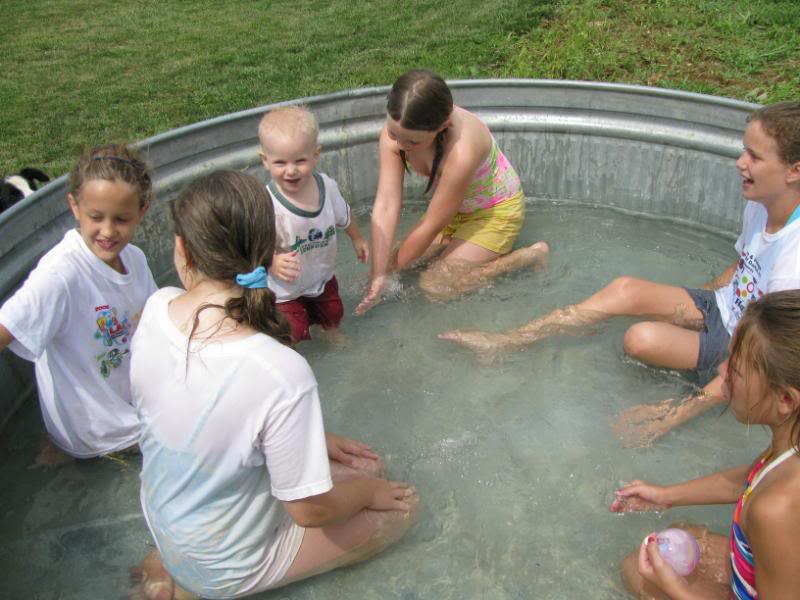 And look! My friend, MonkeyX4, brought me a whole box of cucumbers since we haven't been having any luck with them this year. I was able to can 14 quarts of dill pickles this morning! Thank you, D!!