On Thursday of last week I reminded the kids that Daddy's birthday was coming up. Within hours, Caleb had designed and built these two gifts. I heard lots of hammering at the barn and the next thing I knew, Mahayla had hooked the wagon to the lawn tractor in an effort to help Caleb hide the (enormous) gifts under the porch.
I'm not sure why they worked so hard at hiding them, though. In their excitement, they ended up giving him his gifts the next day (four days before his birthday.) 🙂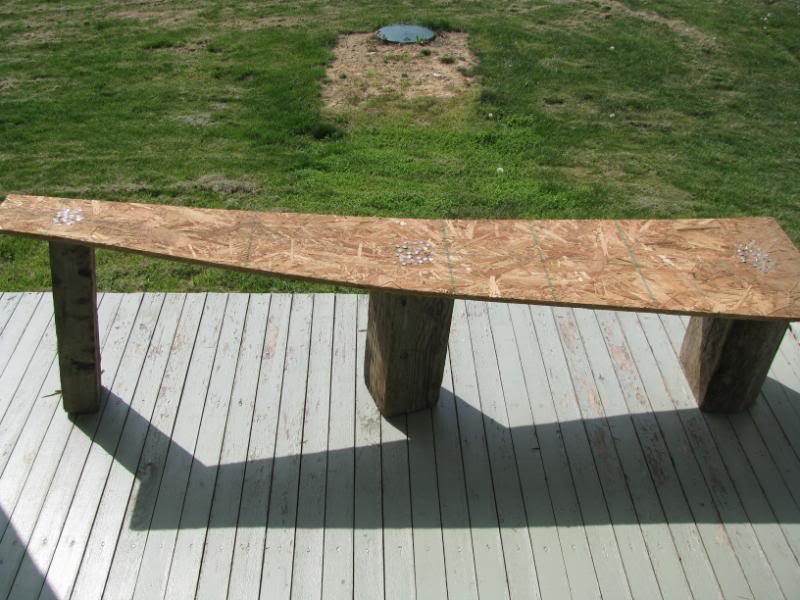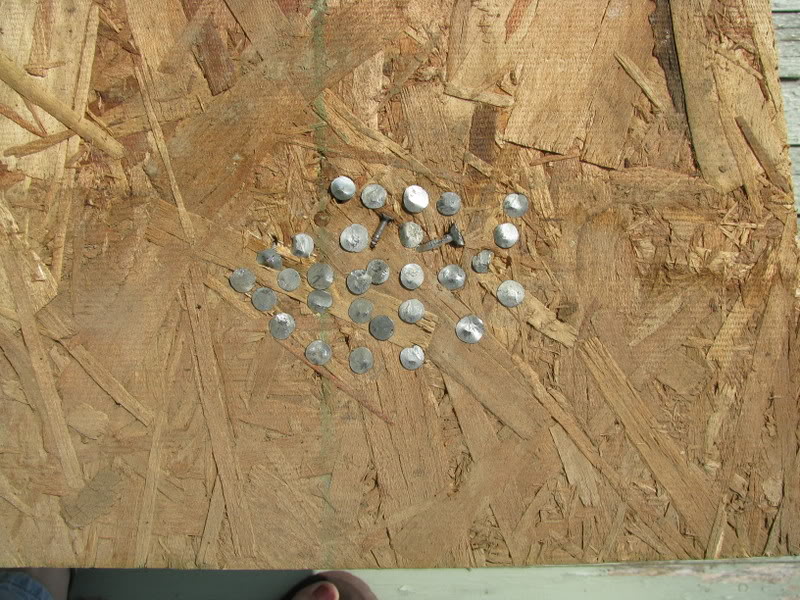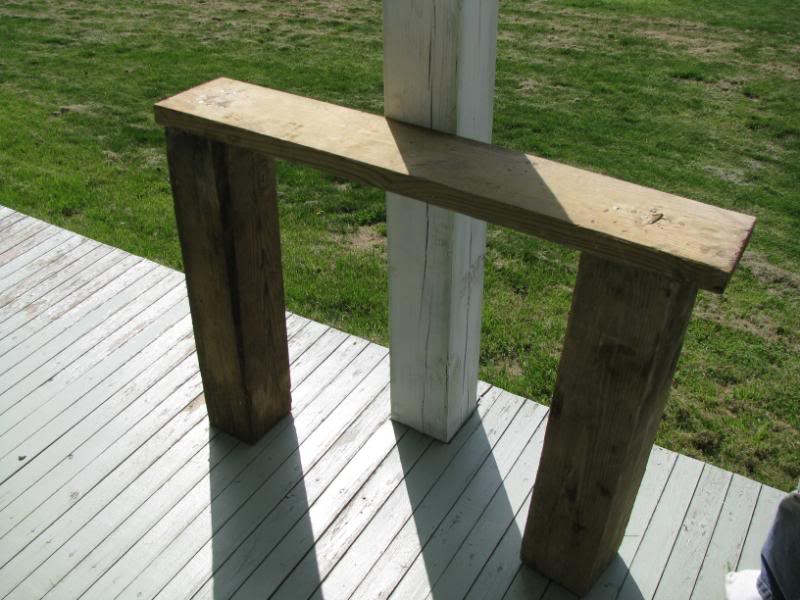 The first thing Caleb said when Steve sat down on the bench was, "Oh, please don't sit there. You really need to move down some. I'd hate for you to break it!" And, so, we are now the proud owners of a barn bench with designated seats and a tool box shelf. (I think we need a new box of nails, too.) Oh, and Steve will smell very good after shaving thanks to the aftershave Mahayla bought!
When Steve said, "Now what am I supposed to do on my real birthday?", Mahayla answered, "Oh, don't worry. We're going to give you so many homemade cards it'll keep you busy all day!" Such sweet kids.