We've been on the hunt for signs of erosion this month during our nature walks – and what a treasure we found! KY is known to have several cave systems because of the large amount of limestone rock that makes up the foundation. We also live near a large creek, have found many springs on the farm, and have located several sinkholes. We even found a cave dwelling salamander once! All these are signs of caves.
In an area of sinkholes that we've observed before, we found this site last week.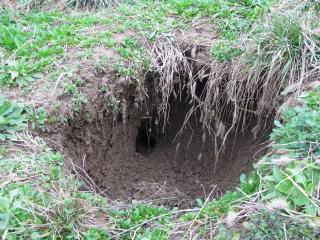 I'm sure it doesn't look like much from the picture, but the hole in the background is new this year and it goes as far as the eye can see!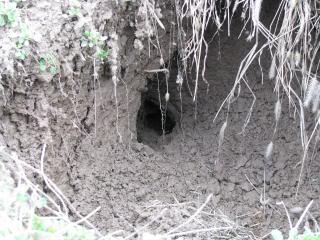 You'll just have to trust me that the hole goes REALLY deep! The sinkholes have only been visible in this area for a couple of years, but the erosion seems to be moving quickly. Let's just hope my husband doesn't accidentally drive over them in the tractor! I love finding such an exciting phenomenon, but I'd rather not lose my husband to the depths of the earth!
Below are the erosion resources we used this month.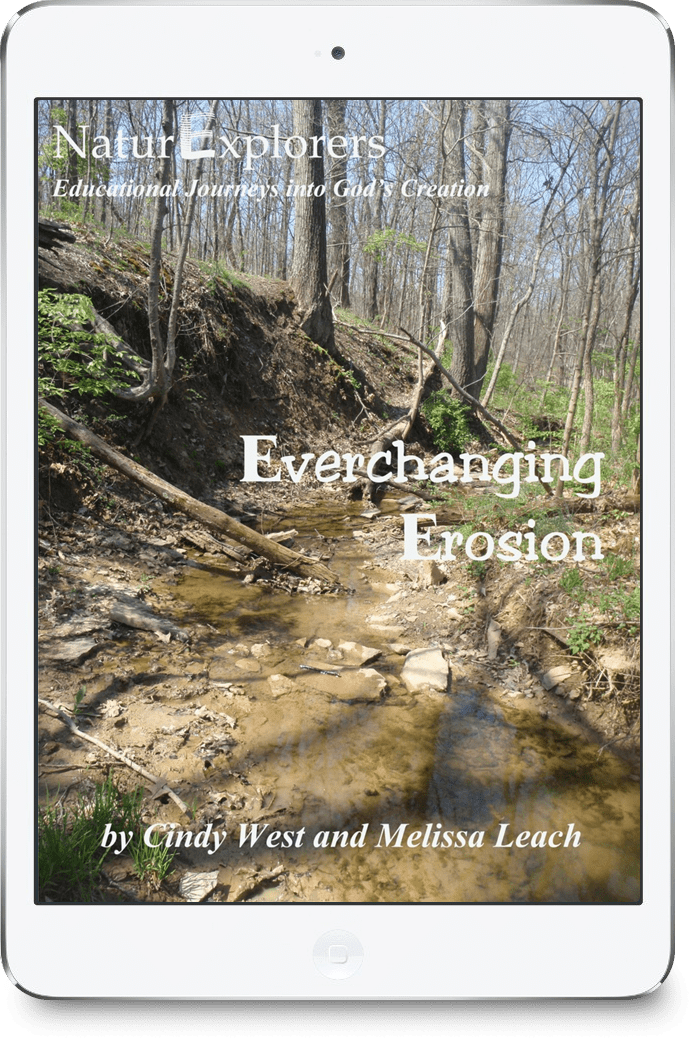 I just posted about our latest fungus walk, too, over at Shining Dawn Books. As we were looking for signs of erosion, the abundance of fungi was amazing!