Easy Elementary Science Experiments
Most of you know by now that I'm the author of the NaturExplorers series of science curriculum. That means, yes, we do much of our science in the field – literally.
While we can cover A LOT of science through nature study, there are some topics that are just learned better through indoor experimentation and text lessons. I'm thinking specifically of topics like electricity, magnetism – you know, things that you just don't encounter very often in nature.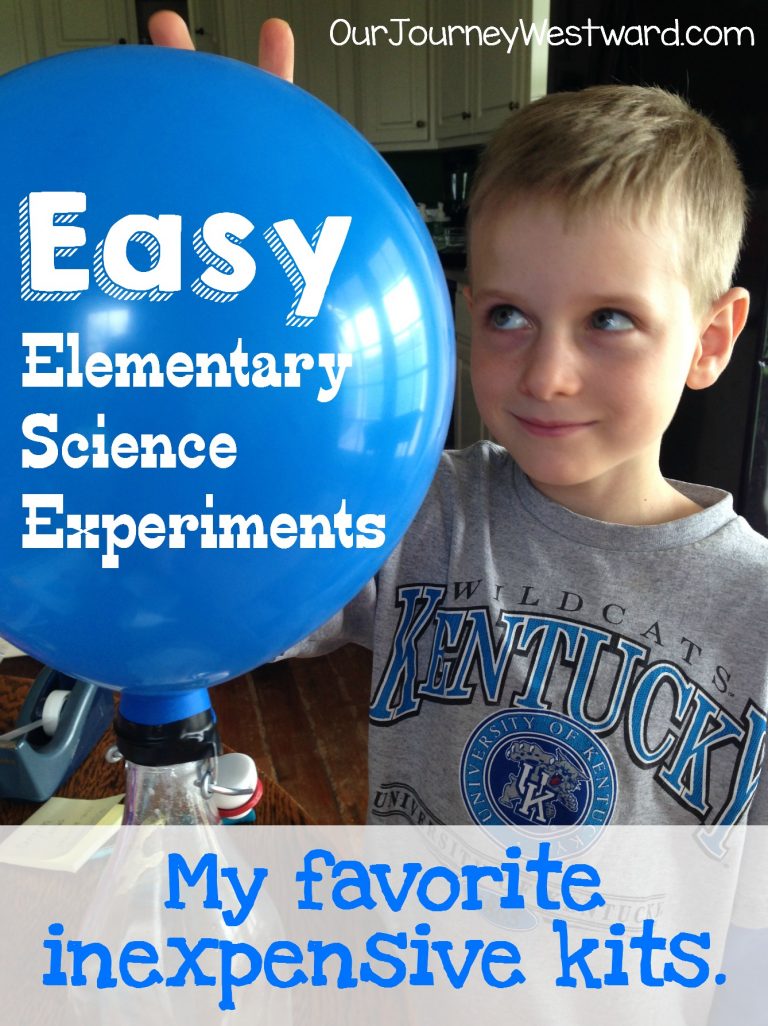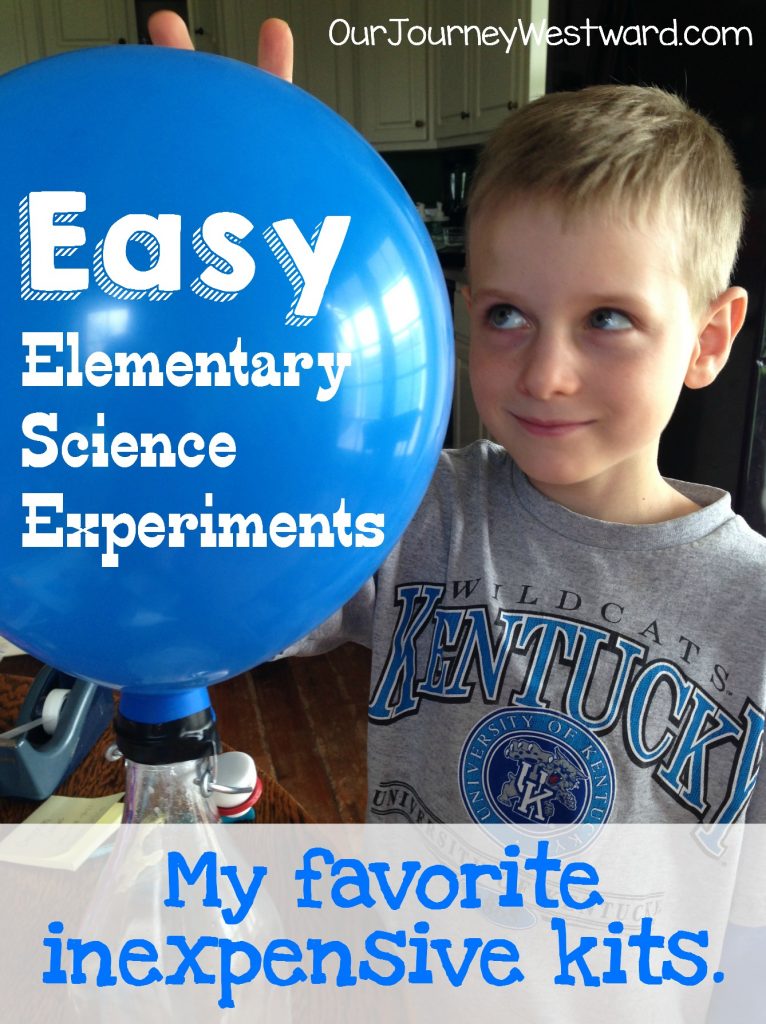 You probably also know by now that I'm not much of a textbook/workbook kind of teacher. In the past, when my older two were in the elementary grades, we did science unit studies for those topics that didn't fit well with nature study. These were so much fun as the three of us worked together!
My big kids are in high school now. Eli (2nd grade) doesn't have a partner in learning like my other two did with each other. While we still do science unit studies, they look completely different than those of my big kids. It's just not as fun to "go all out" without learning partners. His units are much more relaxed and often just unfold as we go along.
We still use A LOT of living literature and living non-fiction books to guide our learning. But unlike the big kids, we now use a lot of technology to enhance our understanding, too – like YouTube videos, for instance. And since it's just him, I let his interests guide us in our studies so much more than I used to with the big kids.
Now for the tell-on-myself-a-little part of this post. Since I'm less planned than I used to be with science units, we don't always get down and dirty with good, old-fashioned experiments. But…I've found some tricks that have taken my science experiment guilt away. Completely.
Easy Elementary Science Experiments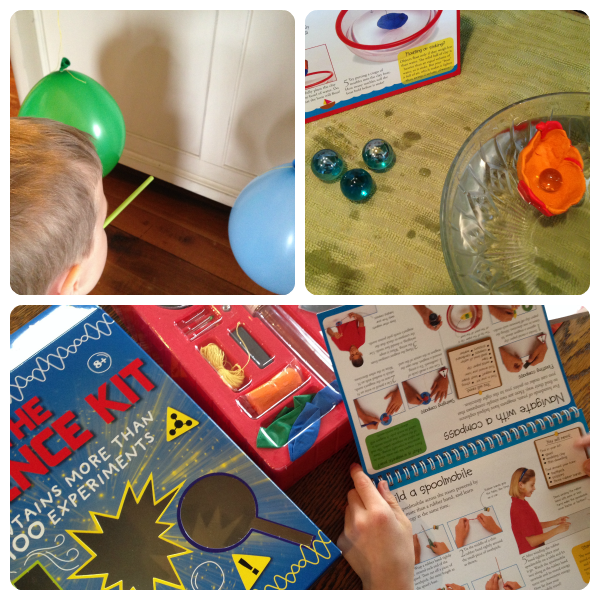 (There are affiliate links in this post. While I received this kit for free, I only recommend it because it worked.)
I love using prepared science kits. After going through The Science Kit by DK Publishing from start to finish this year, I have no worries that we didn't do enough experimental learning. The best part, I really had to pre-plan almost nothing!
Besides supplies that are easy to find around the house, The Science Kit came with everything needed to complete around 50 elementary level experiments. And, while he and I worked through the experiments together, the full-color, step-by-step flip-book was easy enough for him to use by himself.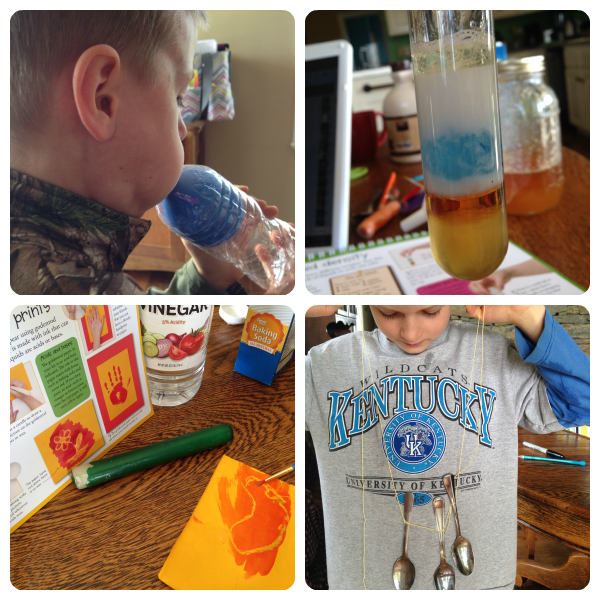 I would let him pick and choose lessons from the experiment flip-book (which stands on its own for easy reading during experimentation.) Once we finished an experiment, we would simply place a check mark on the page showing it had been completed.
A book, Explore Science, came with the kit and provided another 50 or so experiments with more detailed explanations about the topics. Since some of the topics went along with the experiments from the flip-book, I would often go right into Explore Science after Eli finished a flip-book experiment. The experiments and explanations found in Explore Science were less Eli-led and more mom-led – mostly because there was more reading to do with more materials to gather.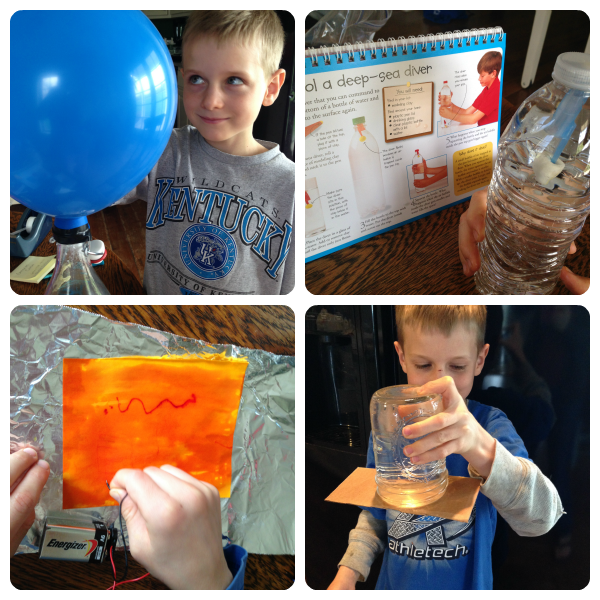 Once we completed the entire kit (flip-book experiments and experiments from Explore Science), we had around 100 experiments under our belts! That sounds like it might have taken a lot of time, but it really didn't. Since many of the experiments only take minutes, we could do several in a day. In all, we spent about a month bebopping daily through the kit.
Favorite Science Kits
I've used science kits for years and years. I even put them on Christmas and birthday wish lists because the kids love the kits for fun as much as I love them for education. Here are a few of my favorites…
The Magic School Bus – Chemistry Lab
Scientific Explorer Sci-Fi Slime Science Kit
Thames & Kosmos Electricity and Magnetism
Snap Circuits SC-300 Electronics Discovery Kit
ScienceWiz Physics Experiment Kit
Learning Resources Super Magnet Lab Kit, 124 Pieces
Thames & Kosmos Optical Science (2012 Edition)
Space Exploration Kit
SmartLab Toys Squishy Human Body
Home Science Tools Kits
Home Science Tools is a great source for experiment kits, too! They are one of my go-to resources for home science experiments, but also kits to use during co-op science classes and our STEM club. I've highlighted a few of my favorite kits from Home Science Tools, but you can find so very many more than this on their website.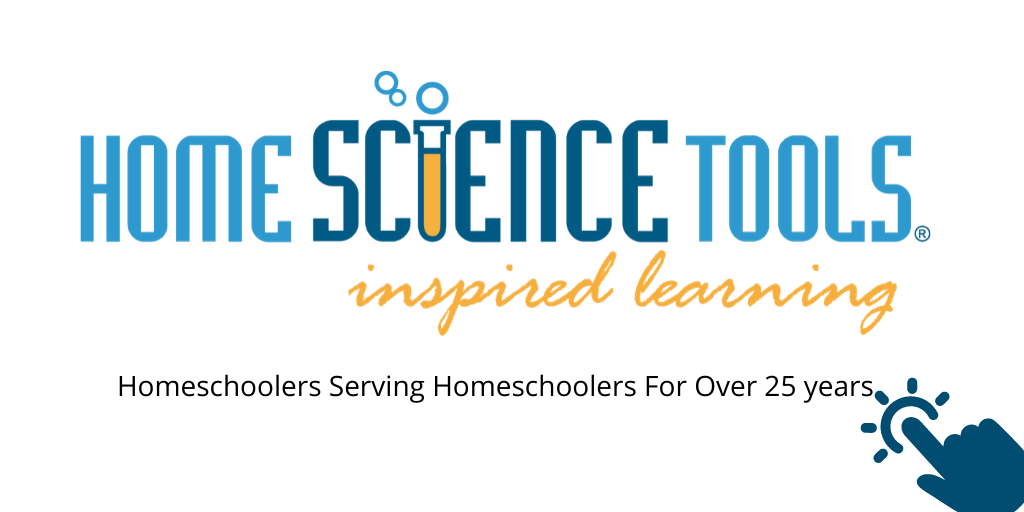 Other posts you might enjoy:
Nature IS Science
How to Build a Hands-On Homeschool
Educational Games for Homeschooling