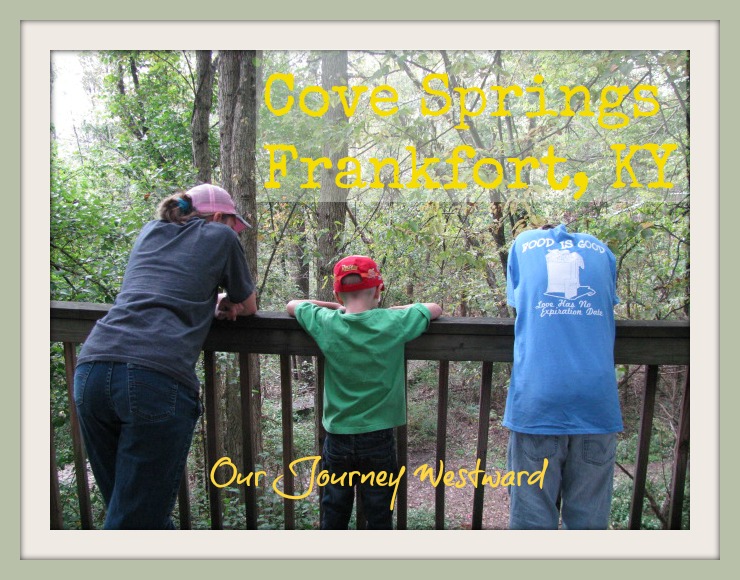 While we love simple nature walks around our home, we also love taking the time once a month (sometimes more often) to go somewhere interesting for nature study.  This post highlights our autumn walk through the wetland trails of Cove Springs in Frankfort, KY.  What a beautiful afternoon!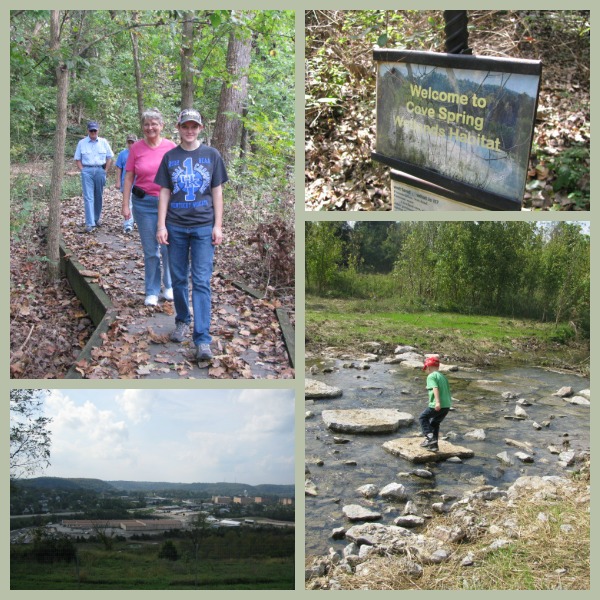 We were blessed to have my parents along on our hike, too.  🙂  Generally, on nature walks to new places, I don't focus on any particular nature topic.  We like to simply explore the area to see what treasures we can find.  Fallen leaves, shallow ponds, city landscapes…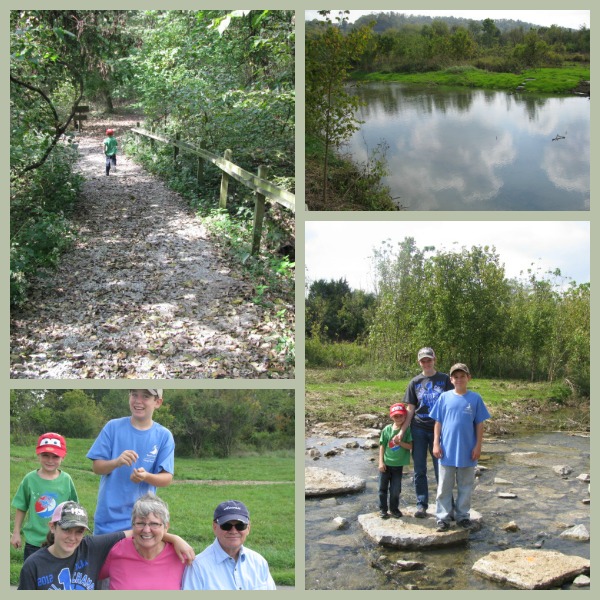 …reflections in the creek, water fowl, interesting rocks and so much more.  'Tis the season for wonderful, crisp, satisfying nature walks.  Take advantage of these beautiful autumn days!