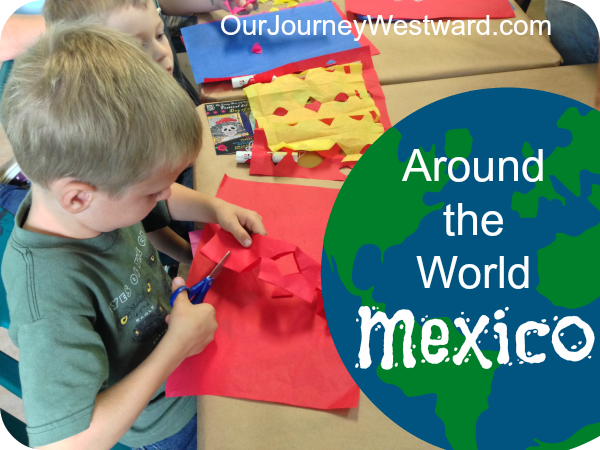 (This post contains affiliate links.)
Around the World: Mexico
To see where all our "spine" learning comes from during this unit, be sure to check out our main resources for the Around the World Studies.
Inspirational Books
 Look What Came from Mexico
 Off We Go to Mexico
 Diego Rivera (Getting to Know the World's Greatest Artists)
 The Goat in the Chile Patch (BookFestival)
 Mexico ABCs: A Book About the People and Places of Mexico (Country ABCs)
 P is for Pinata: A Mexico Alphabet (Discover the World)
 Too Many Tamales
 Frida Kahlo (Getting to Know the World's Greatest Artists)
 The Legend of the Poinsettia
 The Little Red Ant and the Great Big Crumb
 The Tortilla Factory
&
Learning the Language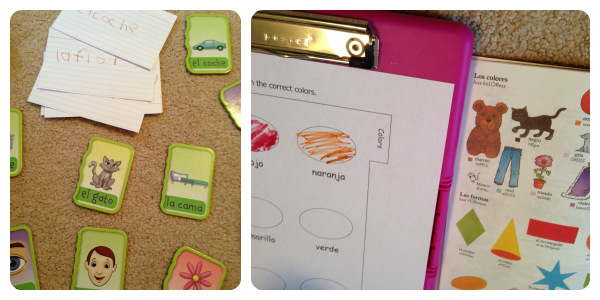 Of course, we took some time to learn a little Spanish during our study.  We have a fun English/Spanish matching game that Eli loved.  He even took it upon himself to write some of the words for a little flashcard fun.  We used a Spanish vocabulary book to help us fill out the dictionary from the Mexico Homeschool Share study.
Art Connections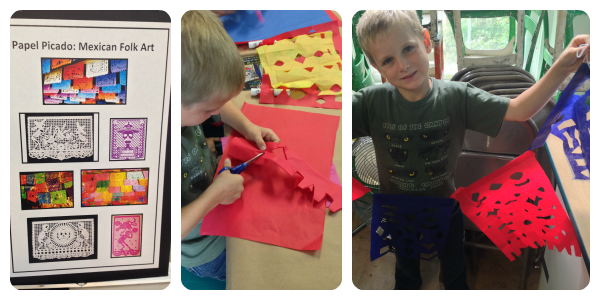 We were blessed to visit the Living Arts and Science Center where they just happened to be teaching a lesson about Mexican artists.  During the hands-on art class, Eli was taught how to create Papel Picado – which is a Mexican Folk Art.
Science and Craft Connections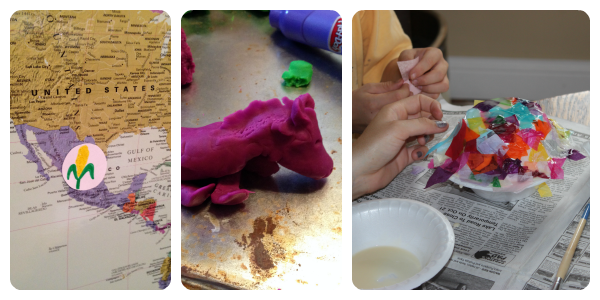 We took a few things common to Mexico – corn (maize), donkeys and pinatas – and learned about them via books or YouTube videos.  Then, spent a little time creating.
In the Kitchen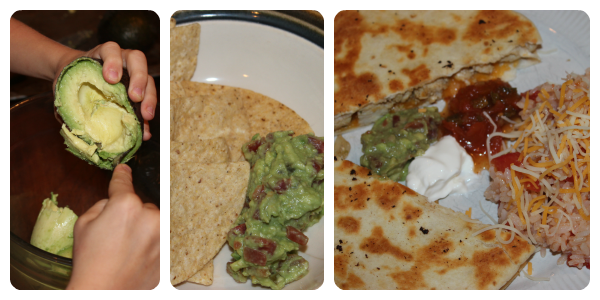 Um, we love Mexican food.  It's ridiculous, really.  This meal included simple chicken quesadillas, Mexican rice, guacamole and home canned salsa.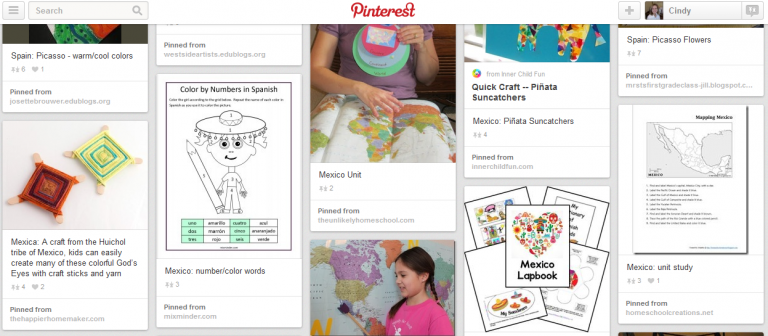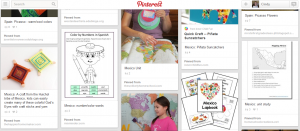 Check out the entire Around the World series of posts!