A Precious Family Reunion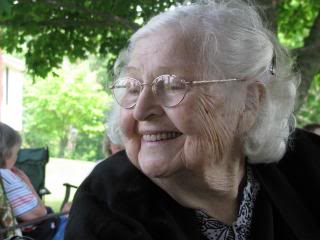 This is my Granny. She's 88. She lives with my aunt and uncle in Alabama. Her health is declining and she once told me she would probably never make it back to Kentucky again. The Lord saw fit for her to be able to not only make it back to Kentucky, but have the energy to attend a family reunion over Memorial Day weekend.
Isn't she beautiful?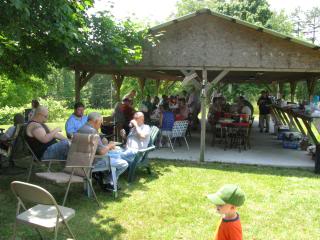 The reunion was filled with people I had never met from my Granny's family. Although I enjoyed meeting and talking with them, I was more intrigued with soaking up every bit of my Granny while I could.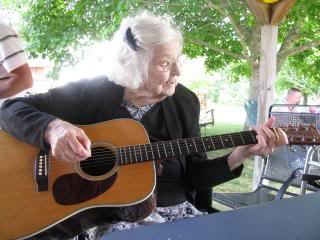 I didn't even know she once played the guitar and many of her family's gatherings once centered around singing and playing together.  That day, we enjoyed lots of old-time hymns and bluegrass music with my Granny and two of her nephews.
You can't hear her singing very well, but her songs were just precious to me.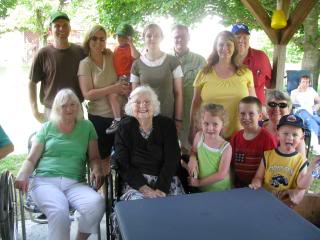 Back Row: Steve (my husband), Me, Eli, Mahayla, Dad, Sister, Uncle
Bottom Row: Aunt, Granny, Niece, Caleb, Mom, Nephew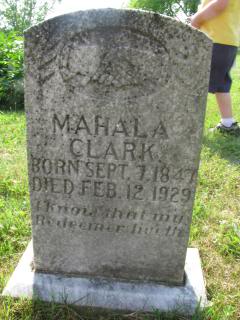 After the reunion, we took some time to visit many family members already with the Lord. This headstone represents my great, great grandma, whom Mahayla was named after – her great, great, great grandma.
A good day, a good visit, memories made.