Have you ever heard of Warm Fuzzies for Cancer Patients? I hadn't either, but our 4-H extension agent did some research and found this wonderful program for us to take part. Groups (or individuals) make fleece lap blankets and donate them to cancer centers. So, that's what our 4-H group did this week. Our blankets were headed to Markey Cancer Center in Lexington, KY. That's our pile of rolled blankets and all the loving and capable hands that made them.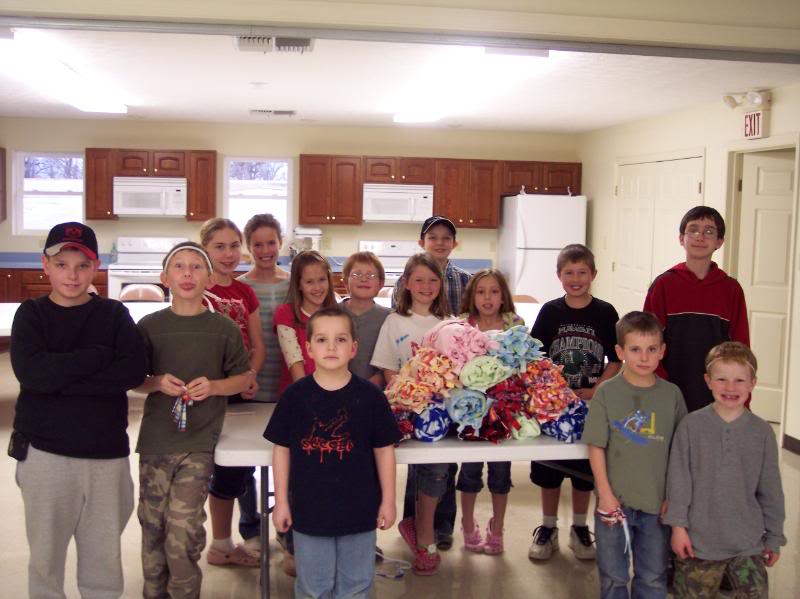 Making the blankets is a cinch. You take one yard of fleece and cut 4″ squares out of the corners. Then, cut slits up 4″ about an inch apart on all sides. Loosely tie two "slits" together in knots until you go all the way around the perimeter. There you have it – beautiful lap robes that kids can easily do on their own.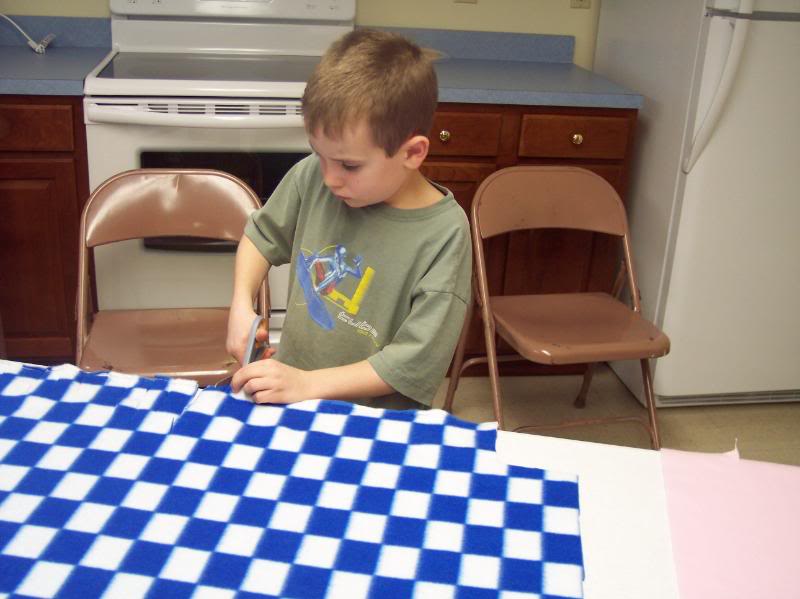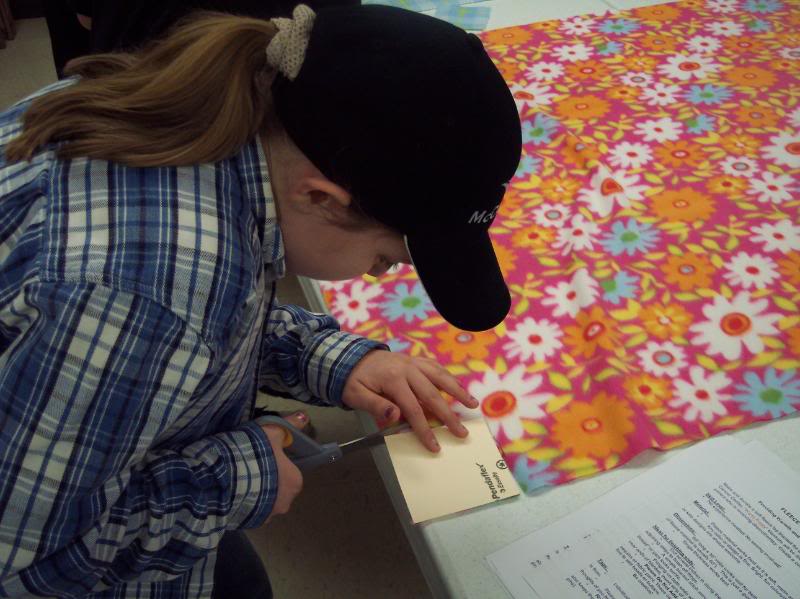 Here's a site I found that gives directions for making your own fleece blankets. Have fun!