13 Colonies Travel Brochure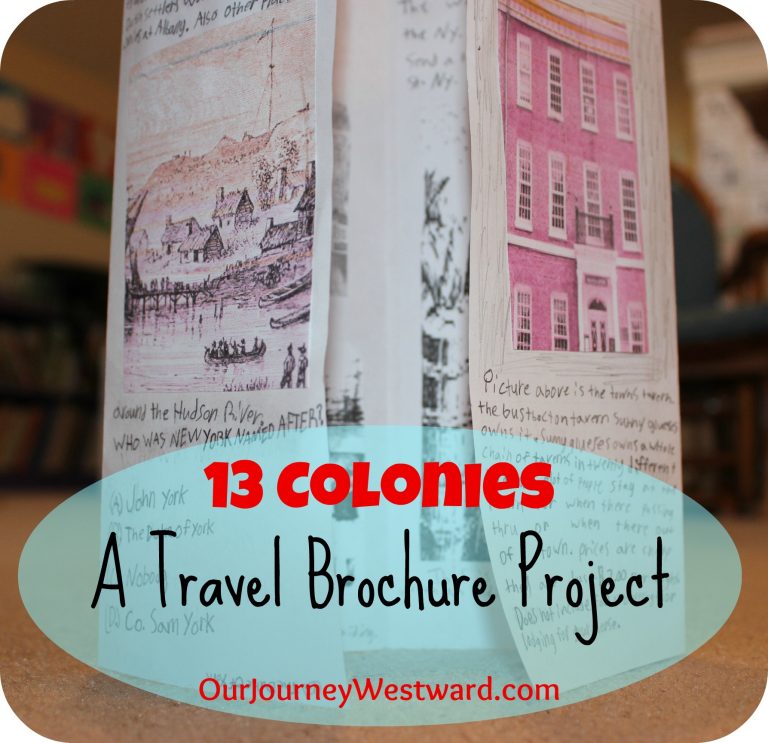 An Easy 13 Colonies Travel Brochure Project
In an effort to share more of our project-based learning, I thought I'd highlight Caleb's latest middle school research & writing assignment.  As part of a Colonial History unit study, Caleb and I read a two great books about the 13 colonies.
Afterward, I asked him to choose his favorite of the 13 colonies.  His assignment was this:
Using legal-sized paper, create a travel brochure of the colony of your choice.  The travel brochure can be written from the perspective of then or now, however, the main focus must be on historical information.  The brochure should:
include thorough information about the colony:  its founder(s), important historical events that took place, important people who lived there, historical buildings, what life was like in the colony, etc.
include drawings, pictures, maps, bullet points or other visually pleasing elements.
be neat.
be engaging for your reader.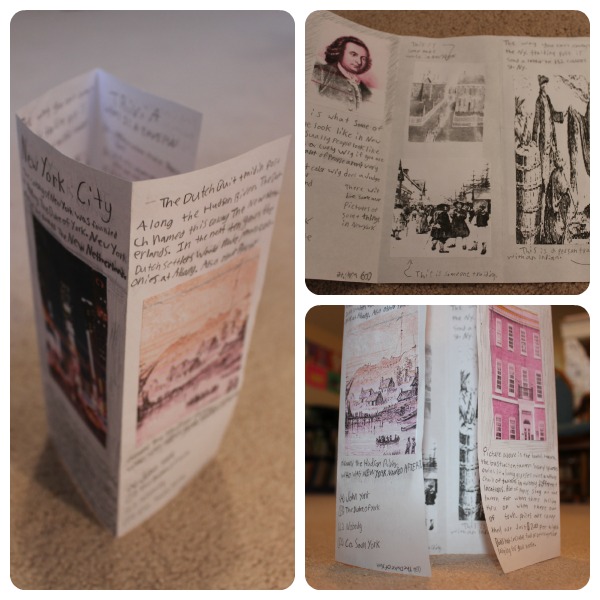 Caleb very creatively wrote the brochure comparing modern-day New York with Colonial New York.  He even added a few multiple choice trivia questions for the reader.
I call this a research-based project because he was expected to use the internet or books from the library to delve deeper into the history of the colony.  The information he learned had to be grasped and translated into the format of an informational travel brochure.  He had to use further creativity to make the brochure interesting for his readers.  He even had to research images and use a word processing program to copy/paste/print.
In the end, the project touched on:
reading
book research
online research
history
creative writing
informational writing
writing for real-life
making comparisons
word-processing
artistic creativity
oral presentation
The brochure took about three days (an hour or so each) to complete.  Think of what a rich time of learning these hours were!
Would you like to learn more about project-based learning?
Click the image below to find a detailed description and links to several practical ideas.