Take a Walk in Your Socks??
That's what we did yesterday! All in the name of nature study, of course. With some of Dad's older socks (one white pair and one dark pair) the kids were instructed to run through as many fields, patches of weeds, fence rows – whatever they could find – and then come back home in ten minutes time.
Before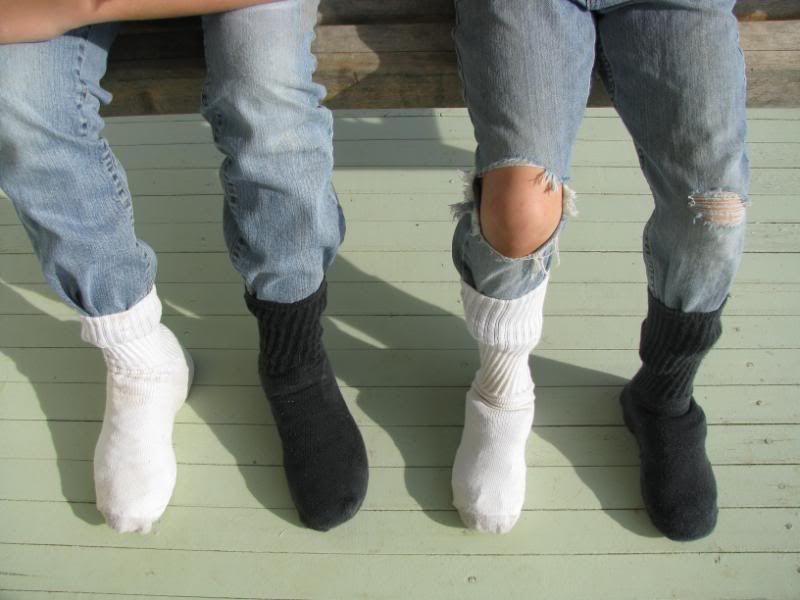 After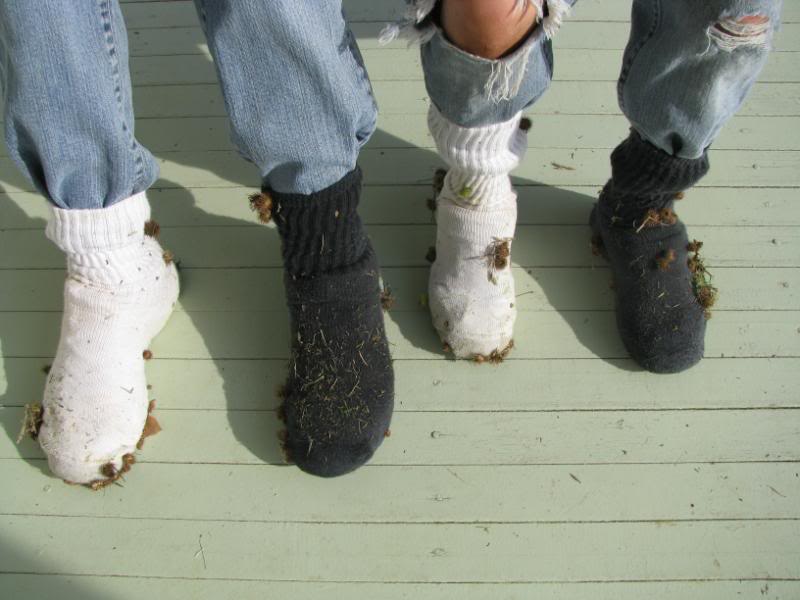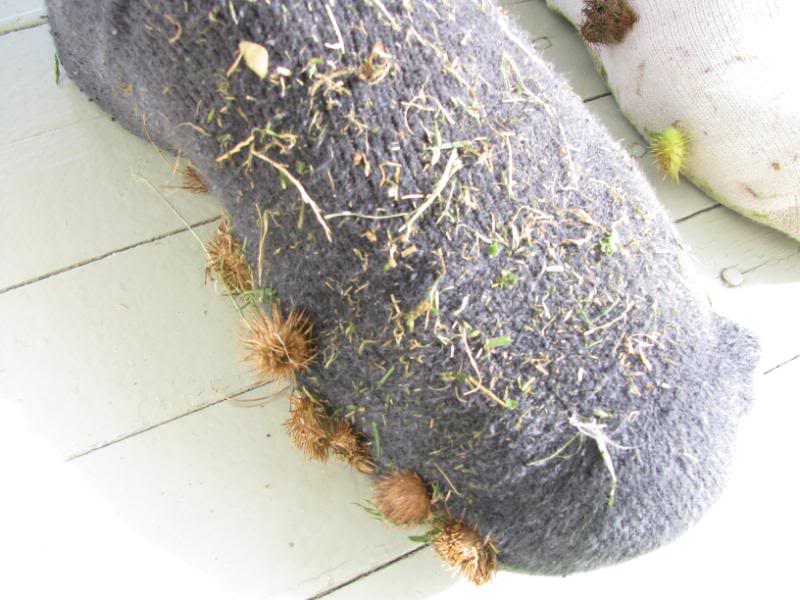 They took some time to remove as many different seeds and such that they could find and observed each one of them under a magnifying glass. After talking a bit about this method of seed dispersal, they completed a notebooking page on their finds.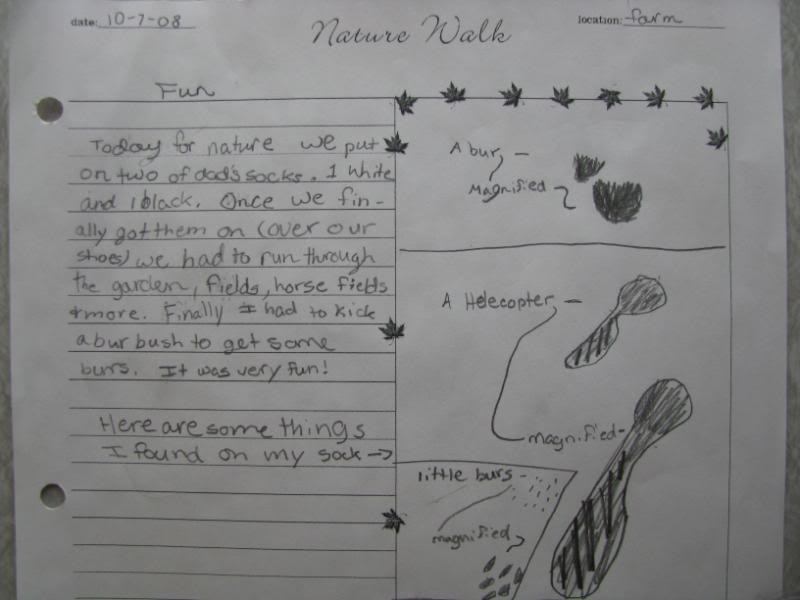 Art time was so much fun as Mrs. Kim had several sensory centers set up for experimenting with various art techniques.