Our final unit study of the year turned out to be a great one – even if it was on the lighter side of book learning. We had just finished an intensive study of the Middle Ages, which naturally covers a lot of Renaissance history. So, the main purpose of this study was to tie up a few loose ends before jumping into early modern history next year. Oh, and to have some end-of-school-year fun!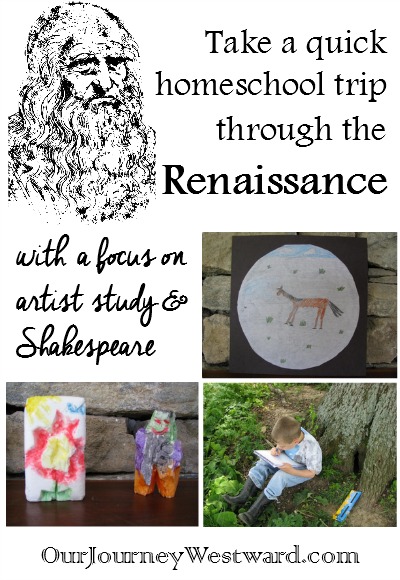 This post contains affiliate links
A Brief Renaissance Unit Study
Using the Usborne Book of World History, we made sure to learn about some notable Renaissance history like the invention of the printing press, trade/exploration of the time and Martin Luther. The main focus of the unit, though, was on a few famous Renaissance artists. After watching the Landmarks of Western Art: The Renaissance DVD, we spent one day each learning about the following artists and trying our hands at their art. Some of our art project ideas came from Discovering Great Artists.
Almost all the biographical information about the artists came from the Getting to Know the World's Greatest Artist Series by Mike Venezia. If I couldn't find a library book about the artist, we turned to the internet for research.
Our Renaissance Art Projects
Botticelli -art in the round
Michelangelo – "Sistene Chapel" art
Da Vinci – art from nature
Donatello – soap sculptures
Bruegel – landscapes
Tao-Chi – not your typical Renaissance artist, mind you. But, an artist from China during the Renaissance time period. I found this lesson on brush and ink paintings from Month-by-Month Masterpieces and couldn't pass it up!
If you're interested in resources for monthly artist studies, you might like my artist study page.

Learning About Shakespeare
We also learned a bit of and about Shakespeare through bits and pieces of the materials below. I love that my elementary children had such a positive early experience with Shakespeare through listening and learning!
And so, our fun Renaissance study brings us to the end of another school year! If you're planning a Renaissance study, you might find some more fun ideas on my Renaissance Pinterest Board. Have a wonderful summer!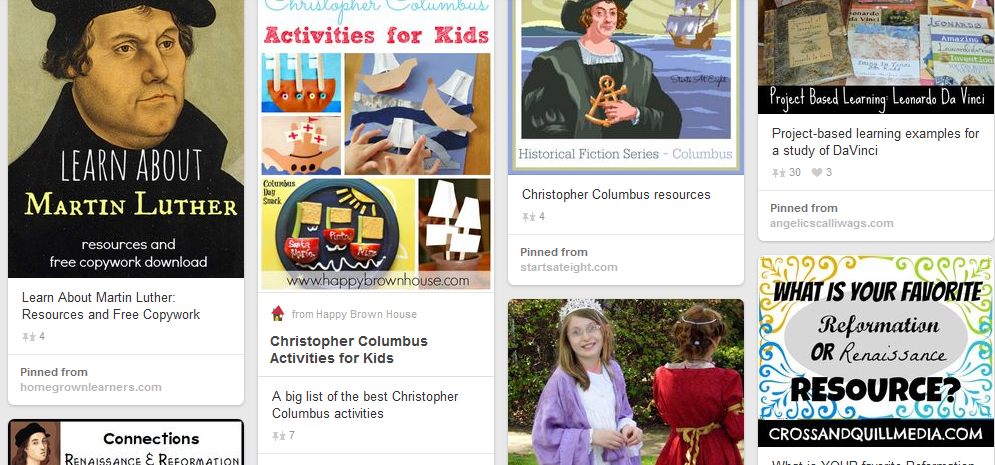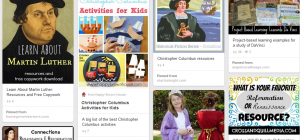 Other Unit Studies You May Like…