Nature, Up Close and Personal
I'm Baaaack! We finally bought a new camera yesterday! 🙂 I just haven't been the same blogger since the old camera died. LOL Here's the perfect moment caught on film, er, digital something or other…..
Tonight was SO beautiful, we decided to take a short walk to the barn to visit with a couple of our new additions.
Well, this weekend (and for many days this past month) we had A LOT of rain. Needless to say, cows + tractors + a lot of rain = A LOT of mud. Stinky, cow manure, mucky mud. Deep, wet mud.
Little one apparently doesn't understand the seriousness of staying away from this sort of mud. Well, maybe he does now. I tried. As I ran, I yelled (in slow motion, of course), "Nooooooo!!!!" It was dreadfully too late.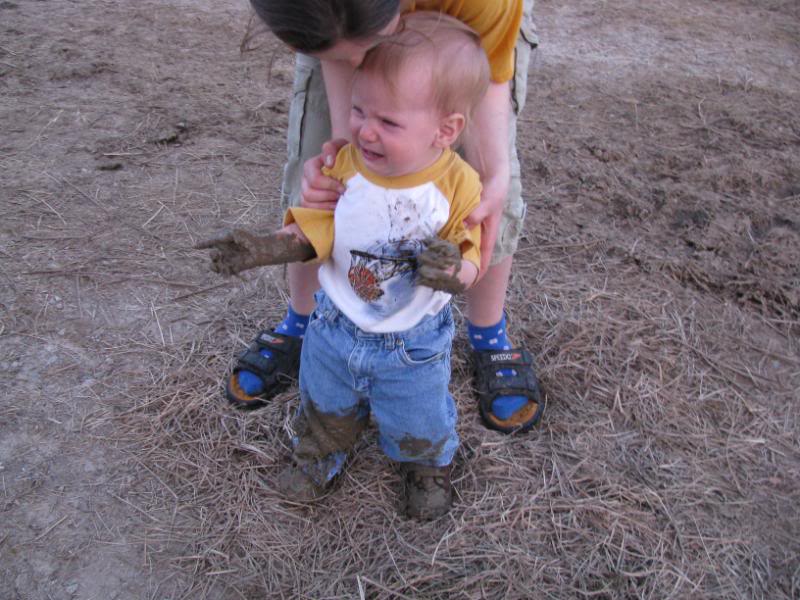 Let's just say he freaked, clothes were ruined, everyone of us had to bathe, the tubs now need to be cleaned and this isn't the first time my mud room has smelled of manure.