Yesterday was a b-u-s-y day! Between a 15-month checkup with shots (ouch!) for little one and his first haircut, we really put Eli through the ringer. I'd been waiting until we got the new camera before taking him for his first haircut and this picture shows just how badly he needed it. 🙂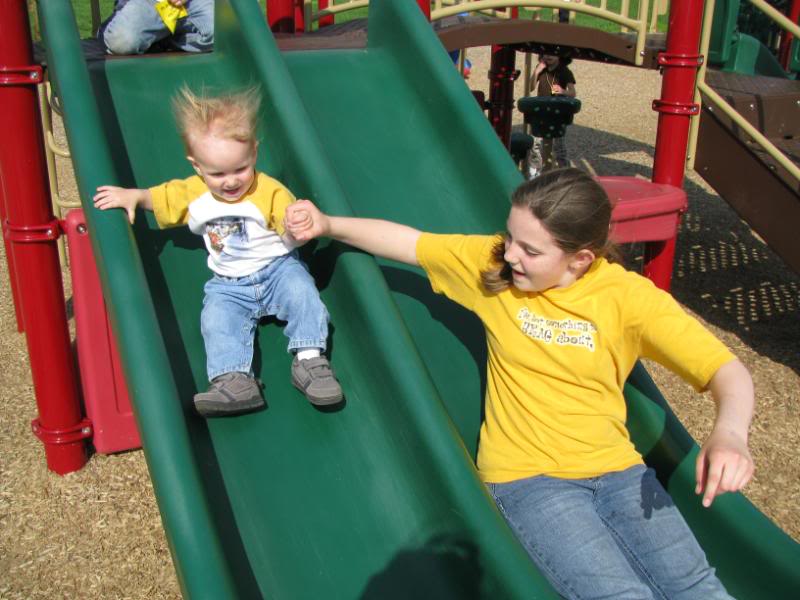 You'll see the haircut started out without a care in the world. Eli had a sucker (and no idea what was coming.) I've spared your the worst of it, but needless to say, the sucker didn't distract him from the strange man tugging at his head. The last picture shows him escaping to the other side of the shop when it was all over.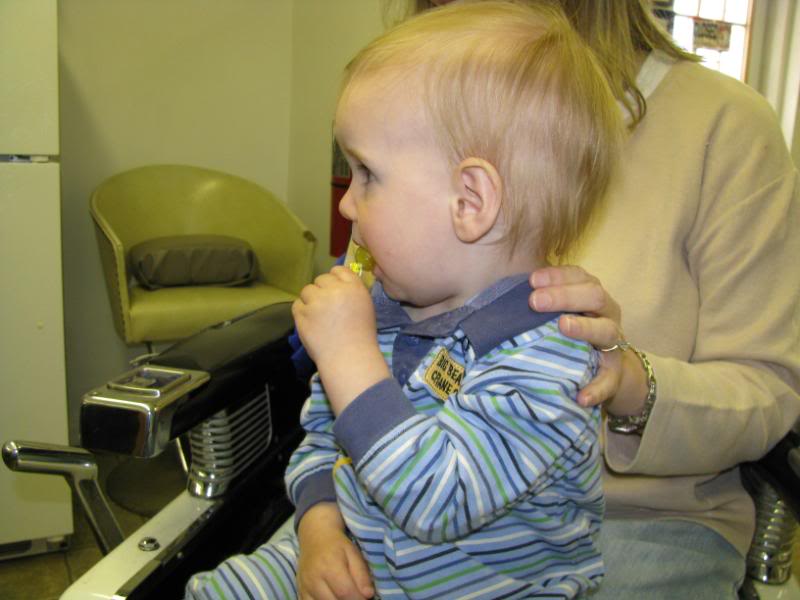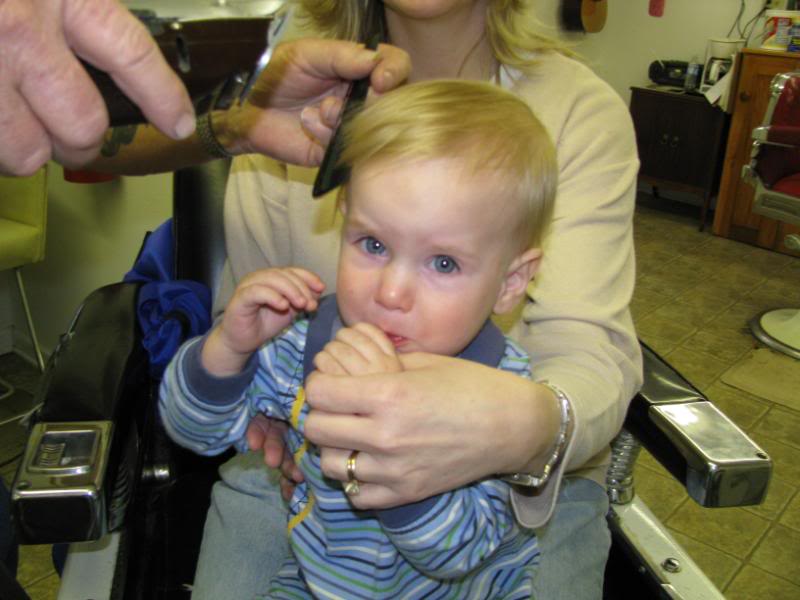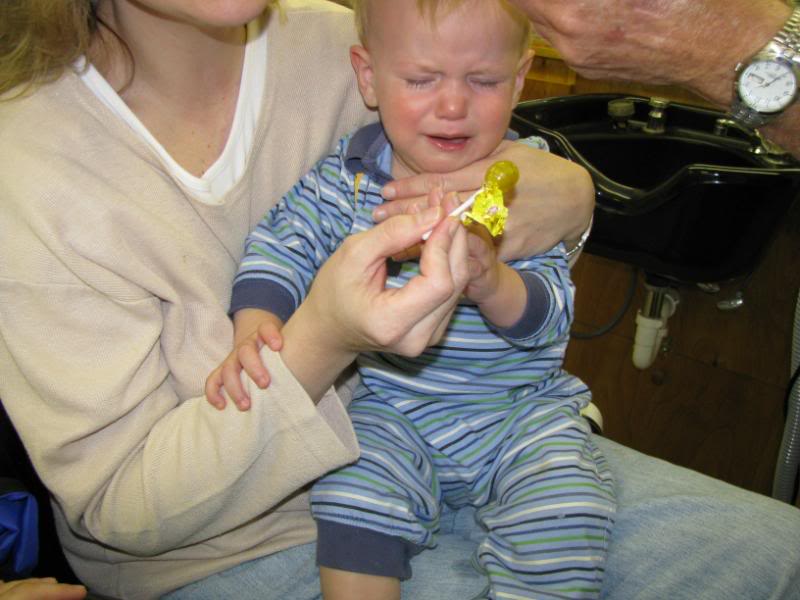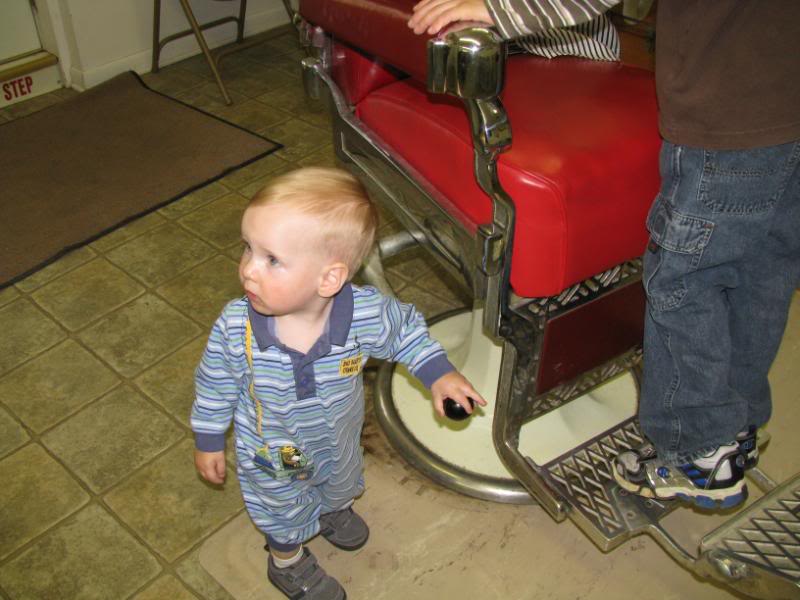 The barber used a vacuum attached to his shears and I didn't get a little tuft of hair to save! I didn't even think about it until I came home, when I almost broke out in tears!!
Later in the afternoon, our Keepers At Home group visited a local greenhouse for a tour and a class in flower arranging. It really put us all in the mood to start planting!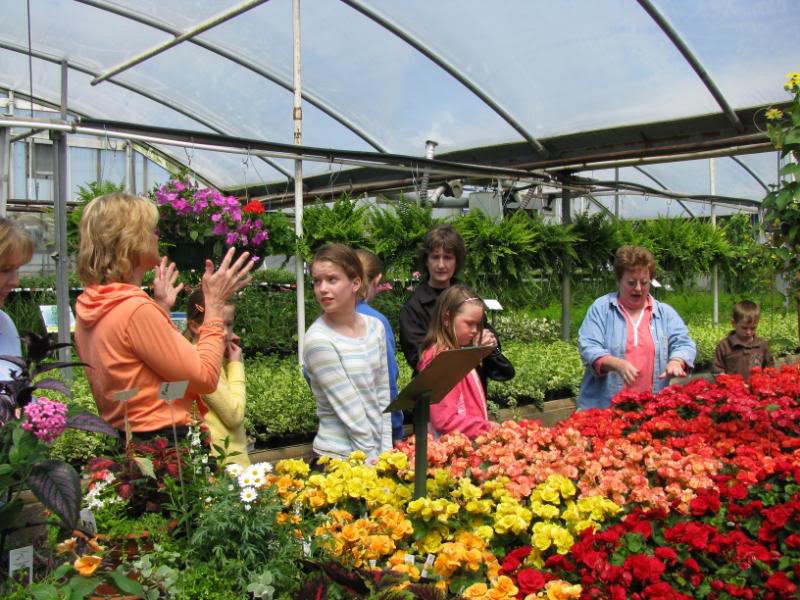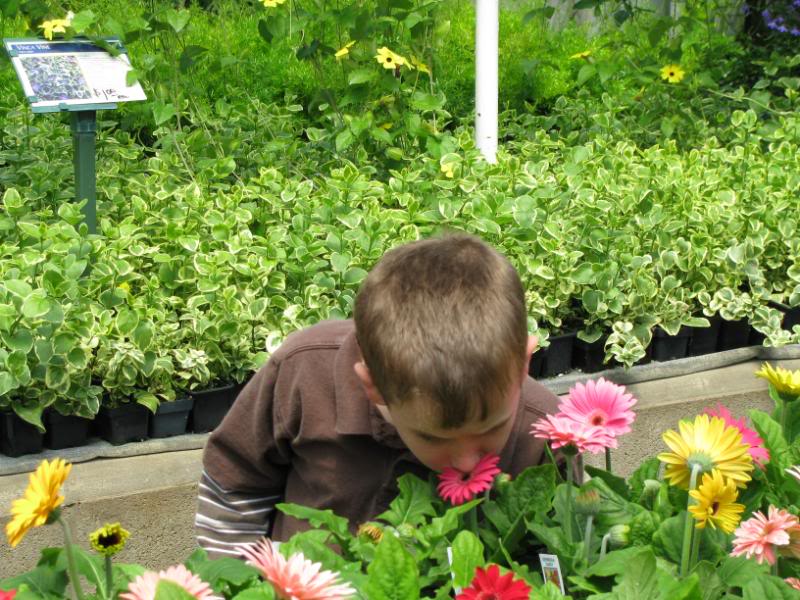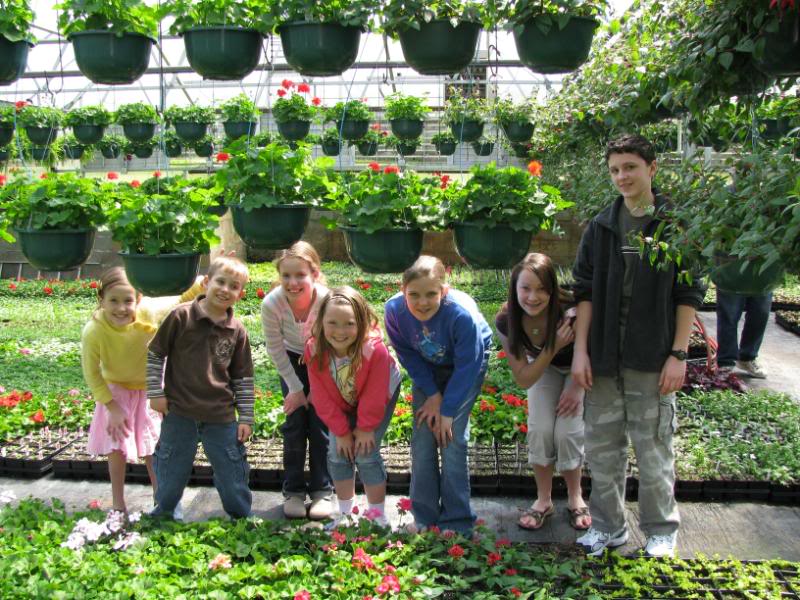 All this fun doesn't even include the THIRD trip we took into town for ball practice. So much for trying to save gas now that we're paying $3.45 a gallon!