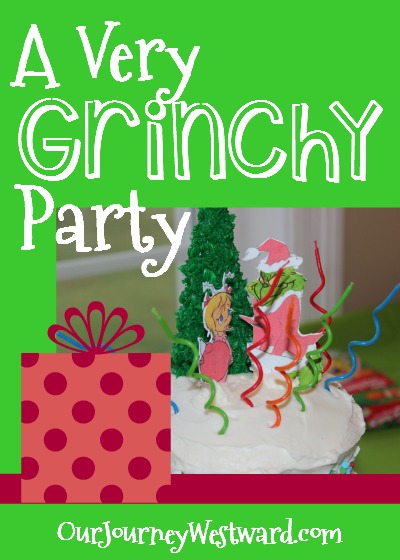 What a fun 7th birthday celebration we had for my little Christmas man.  Grinchy green was everywhere thanks to the wonderful ideas I found on Pinterest.  Even if you don't have a December birthday babe in your house,  these ideas would be great for a lighthearted gathering this Christmas season or a fun book/movie night.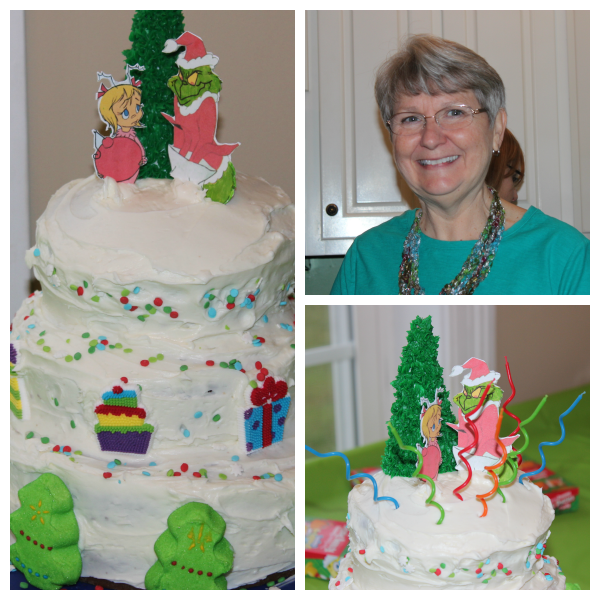 (This post contains affiliate links.)
The cake, designed by my beautiful momma, was meant to look a bit skewed.  It's the snowy Mount Crumpit where the Grinch lives.
We used two cake mixes in three different sized pans to build the mountain base.  The cake was covered with white icing that was piled on thick and choppy to make it look like snow.  The tree atop the mountain was simply a sugar cone dotted with green icing using a leaf decorating tip.  Cindy Lou Who and the Grinch where printed from the internet onto card stock and attached to toothpicks.  And the colorful candles, candy dots, candy presents and marshmallow trees where purchased at our local Walmart where I just looked around for colorful additions to spruce up the cake.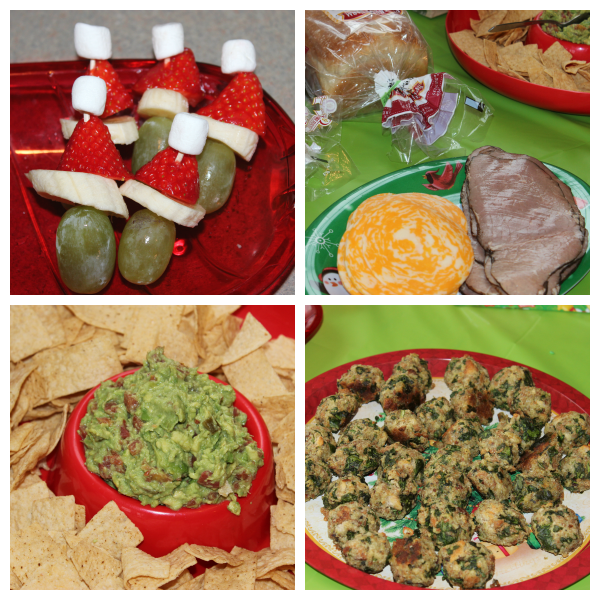 The savory party food kept with the theme!  Fruity Grinch faces were designed by sliding whole grapes, slices of bananas, halves of strawberries and a small marshmallow over a toothpick.  Roast Beast (roast beef) was added to sandwiches.  Guacamole and spinach balls were added for their green effect.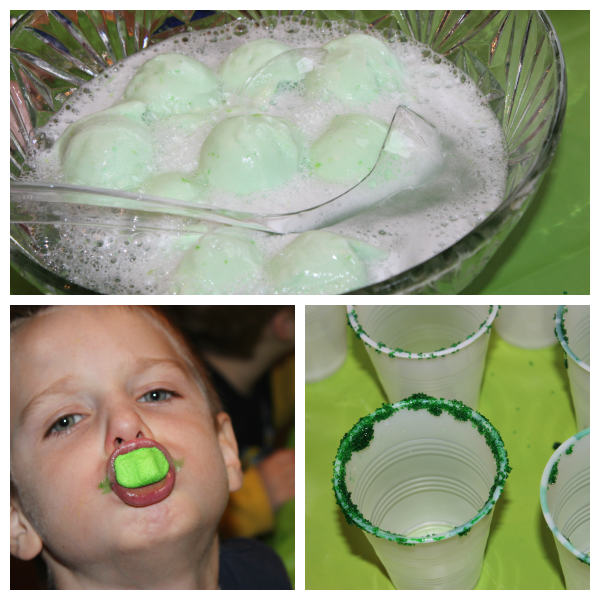 Green sherbet punch served in cups dipped in green sugar crystals and topped with green marshmallows was a ridiculously sugary drink to top off the Grinchy madness.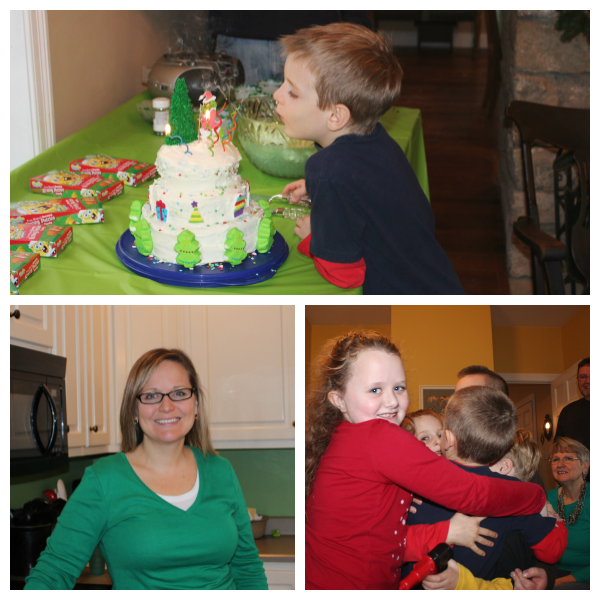 We added touches of green wherever possible to the decorations and ourselves – and a good time was had by all!
Of course, a marathon of reading and viewing followed after the party was over.  Christmas just isn't Christmas at our house without a little Grinch.
This post was from Eli's 2013 birthday.  Our house has seen a wild shift in nutrition over the last year and, ironically, we don't eat much of the things mentioned in this post any longer.  We're planning a Minecraft themed party in Dec. 2014 where I'll share a gluten-free, dairy-free, mostly-sugar-free party menu with the details of how the party goes down.  Getting excited!