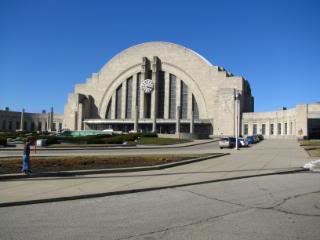 I had mentioned in my WWII post about the Cincinnati Museum Center. Besides the Cincinnati History Museum, this historical building – Union Terminal – houses the Duke Energy Children's Museum and the Museum of Natural History and Science. (Oh, yes, and an Omnimax Theater and Amtrak Terminal.) For a very fair price, you can choose to tour all three of the museums in one day. Below are some pictures from our day…
Besides WWII, the Cincinnati History Museum takes you through the history of Cincinnati from the earliest Native American settlers to about the 1950's. You get a lot of history about how Cincinnati developed because of it's position as a river town and how the Ohio River's resources helped it grow into quite an industrial area.
The Museum of Natural History and Science was VERY EVOLUTIONARY based. However, we have been so well equipped by the Answers in Genesis ministry, I had few problems discussing such topics as cave development, the ice age, archaeology, fossils and such. The museum was quite nicely put together, so I'm glad we chose to go. However, if you aren't secure in your understanding of creation vs. evolution, you're likely to be frustrated by the abundance of "millions of years" and "Darwin" talk.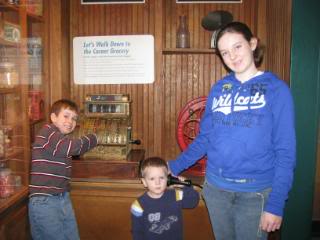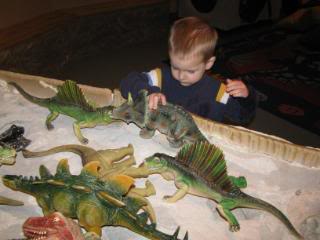 The biggest hit, of course, for Eli was the Children's Museum! The bigger kids weren't quite as interested, but they had fun "keeping Eli busy". 😉