Birthday Boy and Baby Jesus
My little guy will be three on December 23rd. Time flies!
Because of the busyness of Christmas and my nephew's birthday soon after Christmas, we always celebrate Eli's birthday just a tad early. Three year olds have FUN partying!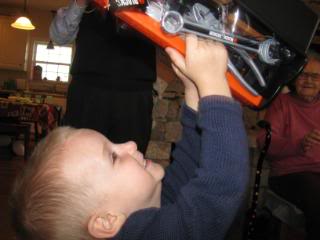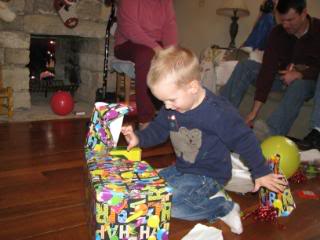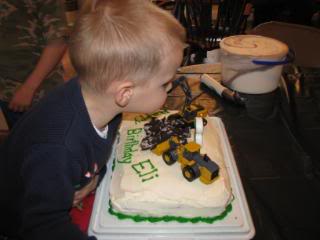 Our church celebrates Jesus' birth a tad early, too.  Last night was the annual Christmas pageant.  My sweet little cow was more like a bucking bull who wanted out of his pen after the birthday party excitement.  He lasted just long enough to sing his song (first thing) and was completely done being cordial and pleasant.  Mahayla was the angel Gabriel (yeah, I know, we don't have enough boys.)  And Caleb was the wise man bearing myrrh.  It was a busy day, but lots of memories were made!