Caleb loves baseball. He's been on a t-ball team for three years now and finally made the All Star team this year. We were very proud and he was very excited. Ball has always been fun, fun, fun for him. He plays pretty well, laughs a lot, jokes with his coaches and is good to his teammates. His coaches have always been very encouraging and spent a great deal of time teaching him in a loving manner.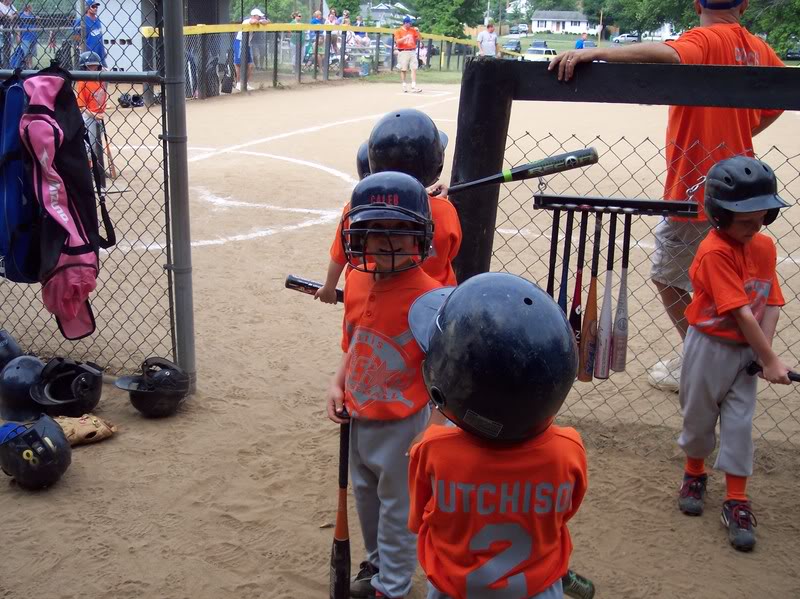 All that has changed since All Stars began. It now seems to be more about winning than teaching. More about yelling at the kids rather than encouraging. Caleb didn't smile when he came home from his first tournament this weekend. It could've been that they played four games over a seven hour stretch, but I think it was more about him not having fun than being tired. In fact, none of the kids on the team were smiling.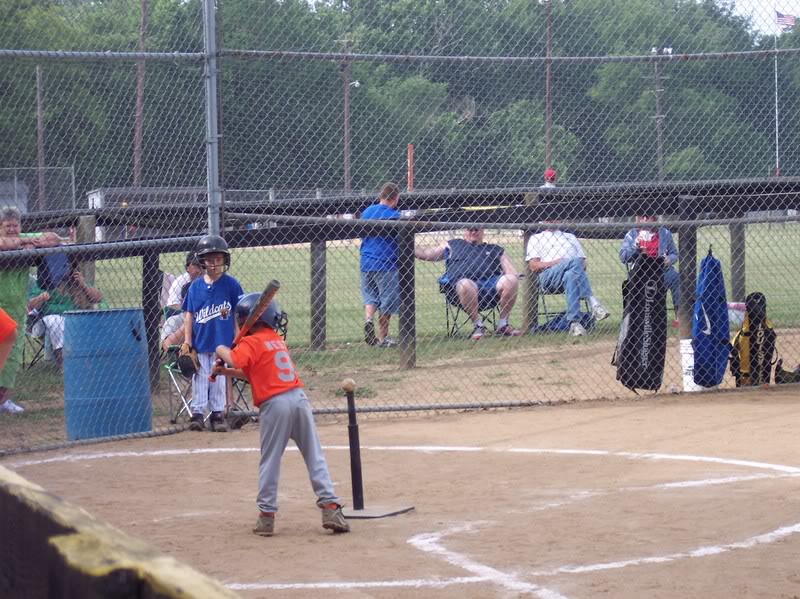 Don't get me wrong. I like our team to win as much as the next person. I get excited and scream like a maniac, too. But, my screaming is a proud mommy scream. A scream of excitement and encouragement when one of the kids makes a really great play or has tried hard to make a play. I just don't know what to make of coaches and other parents screaming at six and seven year olds when they mess up. Yes, I do know what to think of it. It's wrong. Hubby and I have a lot of thinking and praying to do about this All Star thing.