Fruits and Nuts Nature Study in Autumn
Fruits and nuts nature study is full of goodness when you add creative nature walks, fun activities, and a few good living books.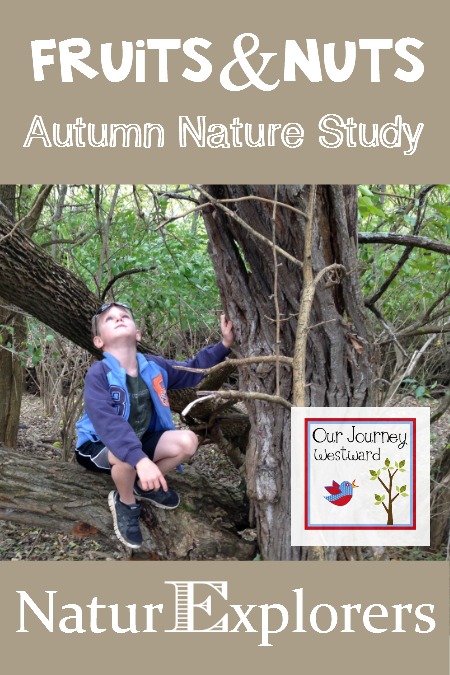 This post contains affiliate links.
Our weekly nature walks so far in September have been so exciting as we've been on the hunt for fruits and nuts. This is the perfect time of year for finding an abundance of them!
Where Do We Look?
Luckily, whether you look up or down – even all around – you'll find fruits or nuts just about everywhere in the fall. Nuts can be found clinging to tree branches and on the ground under trees. If you're lucky, you might even find stashes of nuts tucked away by some sweet squirrel.
Don't just think of edible fruit trees when you set out to find fruits. While many of those trees will have plenty of fruit to observe (and even eat!), there are many more examples of non-edible fruits to be found. Look on trees, flowers and, especially, bushes for colorful and not-so-colorful fruits. You may find occasional fruits on the ground, too, but most of the time the flesh of the fruit disappears quickly while the seeds are left behind.
A Few of Our September Finds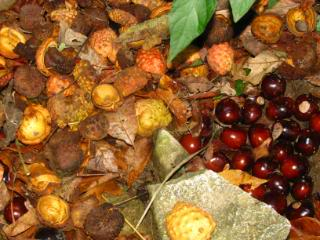 Our favorite find so far has been this pile of Ohio buckeyes that some sweet little creature has been working diligently on. Can you see how the coverings are separated from the nuts?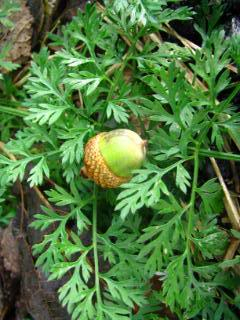 We've found a bazillion perfect little nuts on trees and off.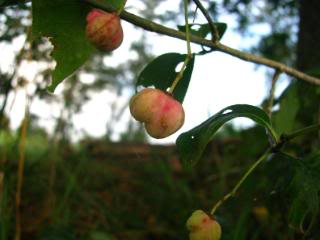 Wild fruits and not-so-wild fruits hang prettily from many trees, bushes and wildflowers.
Fruits and Nuts Nature Study
Just what exactly do you do on a fruits and nuts walk besides…well, look for fruits and nuts?
Collect and categorize samples.
Sketch and label your finds.
Look for signs that animals have enjoyed the bounty.
Read books about fruits and nuts.
NaturExplorers Fruits and Nuts includes nature notebooking pages that we complete on our nature walks.  While we love using our nature journals with blank pages during nature walks, nature notebooking pages serve the unique purpose of guiding discoveries to make sure certain educational goals are reached.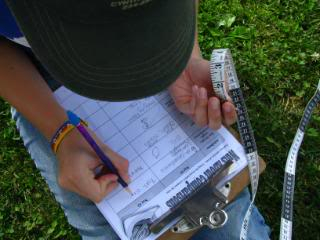 NaturExplorers Fruits and Nuts
If you need help with creative nature walk ideas on the topic of Fruits and Nuts – or would like to turn the topic into a full science unit study – I think you'll enjoy NaturExplorers Fruits and Nuts!