This week's Fine Arts Tuesday finished our study of Monet. I've love his work and could probably spend many more weeks with him as our focus, but it's time to move on.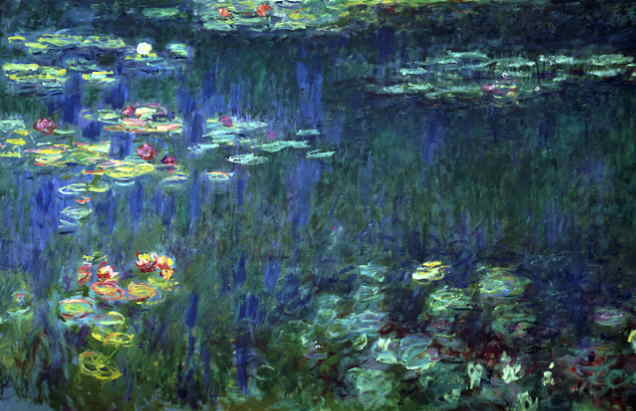 We've been finding and hearing lots of frogs around the farm lately, so a picture study using three of Monet's "Waterlillies" paintings seemed fitting.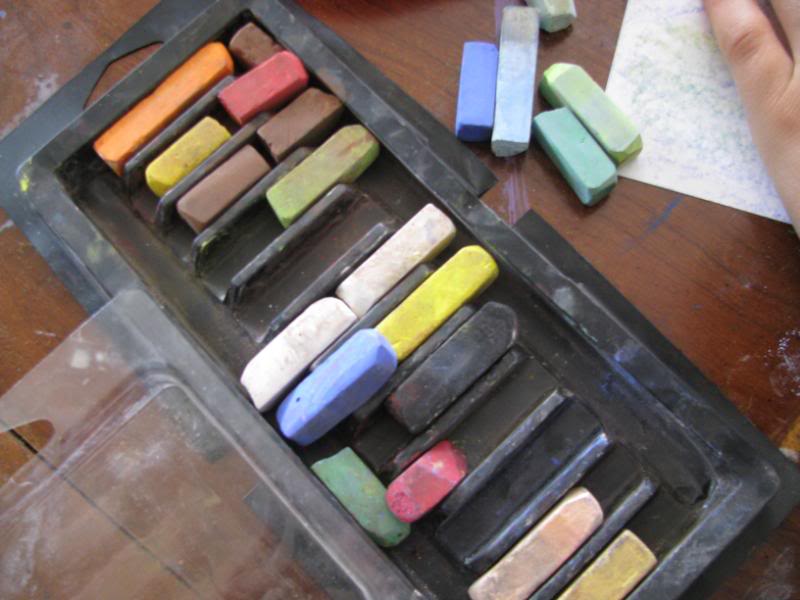 Using three different art media, the kids created their own waterlily ponds with a sweet little frog sitting right in the middle. Pastels were used for the water, oil pastels were used for the frogs, and tempera thumbprints were used for the lily pads.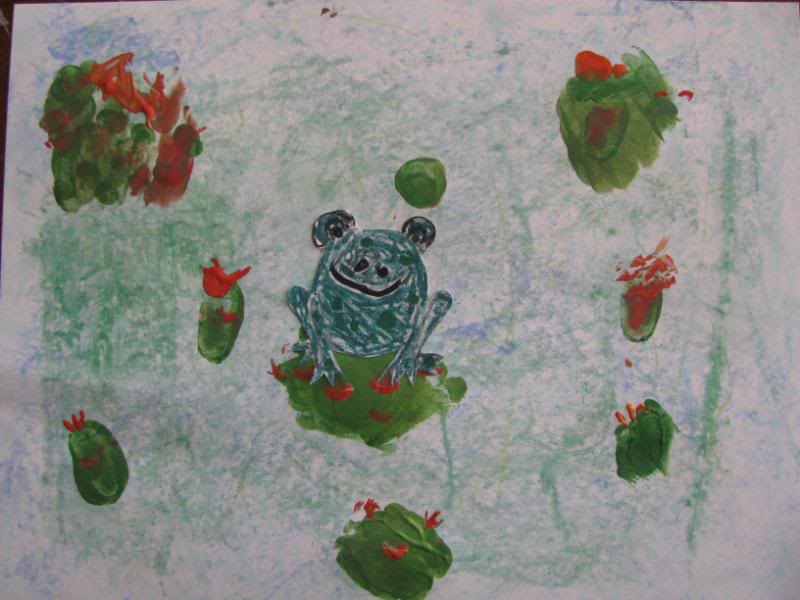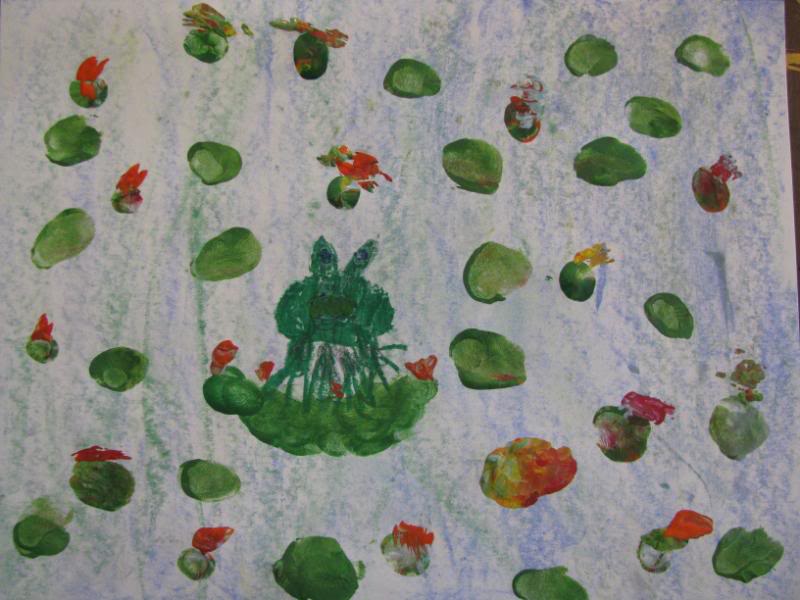 Nature study focused on oak trees using activities from the Delightful Deciduous Trees NaturExplorers study.
In the afternoon, we enjoyed a field trip the the Hopewell Museum where they offered a class on quilting (which fit in perfectly with our Colonial history unit!)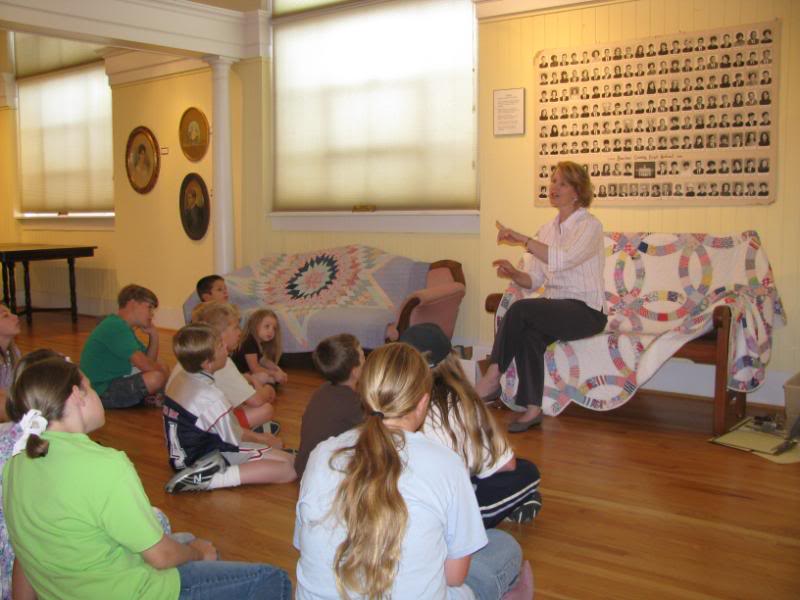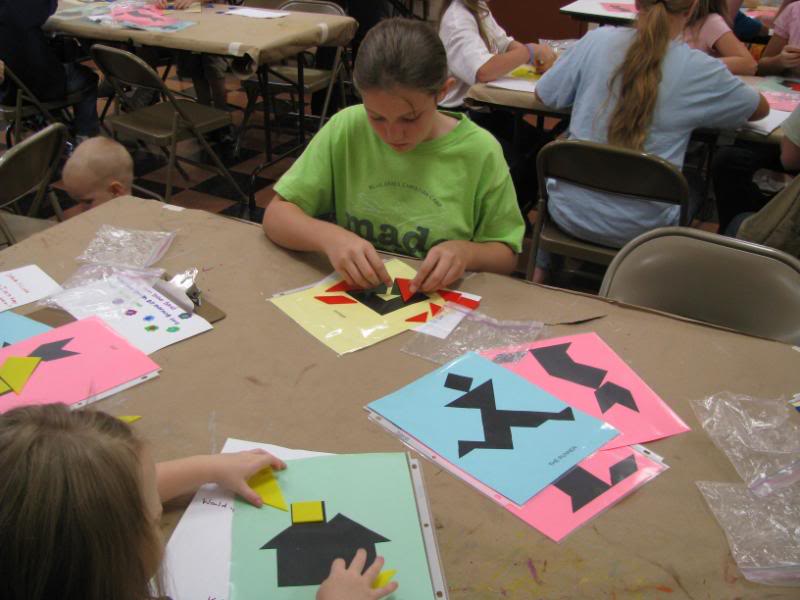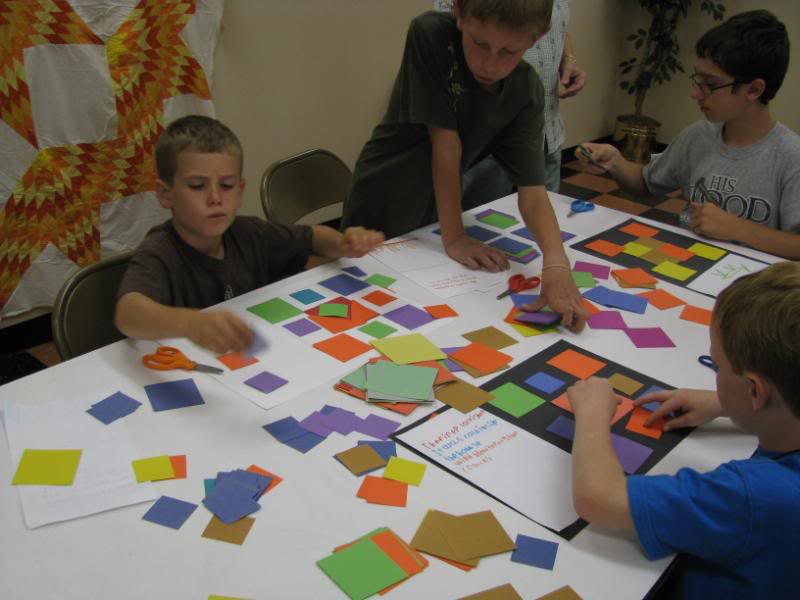 Hope you're having a great week! Thanks to my three friends who came over to play yesterday!!