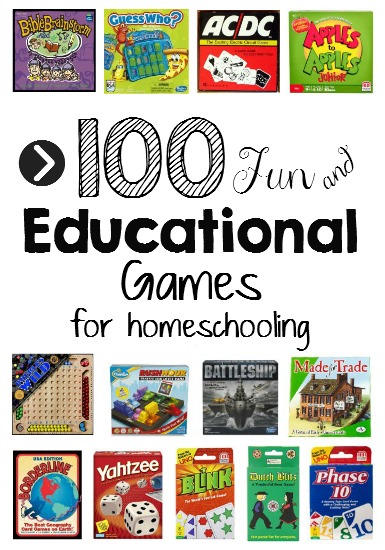 (This post contains affiliate links.)
Games for Homeschooling?
During my workshops about creative homeschooling and living math, I often talk about incorporating games into the school schedule. If your family has an established game night, you probably already know how educational many board and card games really are.  Math, language, history, science, logic and so much more can be practiced without your kiddos ever catching on that real learning is taking place!
We take games seriously in our homeschool and use them at least a few times a week!  To get fidgety minds focused, we might play a "brain training" game like Blink.  To review US geography, we might play 10 Days in the USA.  Or to quiz recollection of animal groups, we might play a quick game of QuickPix Animals.
Using games is way more fun than flashcards or worksheets!  And, as a bonus, most games require at least the skills of strategy and/or speed, too.
Games make great gifts for all occasions, too.  We buy games for Christmas and birthdays for our own children – so often that they look forward to the next game we will add to our collection.  We also tend to buy games for friends when invited to birthday parties.  Giving games allows our gifts to be put to good use for years to come – and games pull families together.  We consider it a good bang for our buck.
Our Favorite Educational Games
The question that always follows is, "Which games are your top picks for each subject?" So,I'm posting some of my favorite games for homeschooling for various academic subjects.
Bible and Character Building
We love to play these on family games nights.  Several of them are great when company is over, too.
Logic and Critical Thinking
The games in this set are great for waking brains up in the morning before jumping into book work.  They are also appropriate to use as part of living math or logic lessons.
Math
These games can even be used as math lessons occasionally.  They work well for practicing a large variety of math skills.
Language Arts
Spelling, vocabulary and sentence structure are reinforced using the games in this set.
Science
Science games can help teach everything from classification and body systems to electrical circuitry and food chains.
History
After learning about wonderful events in history, the games in this group are perfect for review.
Geography
My children have learned U.S. and world geography mostly through the use of these games.  Of course we complete maps and read literature as part of our studies, but the memorization of states, countries and locations has grown almost solely via games.
I would love to hear about some of your favorite games!  We're always up for something new!
_____________________________________________________

Just in time for Christmas – a GIVEAWAY!
SimplyFun is a great supporter of homeschoolers with educational games galore!  They would like to offer one of my readers a game to put under the Christmas tree this year!  Get 4 & Score is a game of words that promotes vocabulary, spelling and fast thinking.  Our entire family enjoys it!  Even the 7-year-old can compete with the older folks – and sometimes wins!
One person will win the game Get 4 & Score from SimplyFun.  You have from now until midnight on Nov. 23, 2014 to enter to win using the form below.  The winner must live in the contiguous United States.  The winner will be notified via email on Nov. 24, 2014 and has 48 hours to respond with a mailing address or the prize will be forfeited.
a Rafflecopter giveaway
This post has been linked to: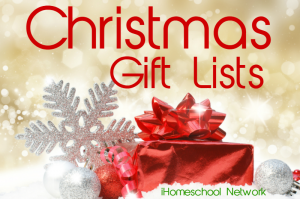 Cindy