I think I've mentioned before that we've been getting A LOT of rain in Kentucky this spring. While it doesn't make for a clean and tidy nature study, taking a walk in a freshly plowed field after a rainfall can turn up all sorts of treasures!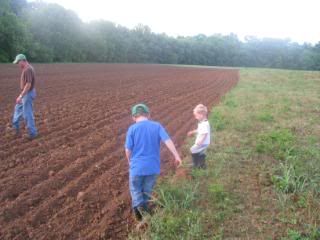 Here are my boys venturing out into the field. When I say we went out right after the rain, that's exactly what I meant! LOL You can see the steaminess of the air in the background. My camera lens even kept fogging up! By the end of the walk, my son and daughter were both barefoot in the field because their boots were too heavy with mud to stay on. 🙂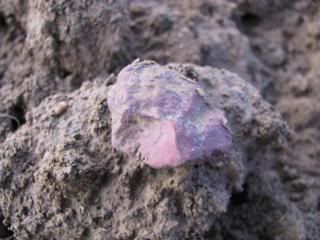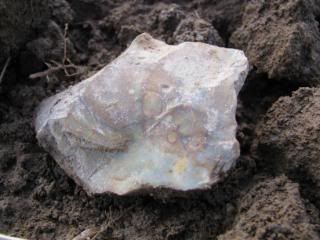 We haven't identified our rock finds yet (and we found a bunch), but here are two pictures to show the variety of colors and textures we were collecting. I wish the brilliance had shown up better in the pictures. The top rock is actually very red.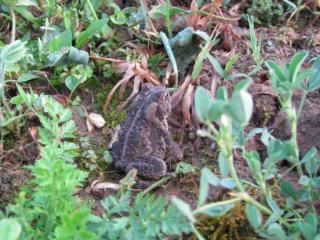 You don't just come upon rocks in a wet field! We found at least four toad friends who very graciously allowed us to take pictures.
And take a look at this! It wasn't found during the same walk, but a day later in our freshly plowed garden. We've found arrowheads on the farm before, but rarely are they in such good condition! Caleb (my 9 year old) was trying his hand at a wet field walk on his own – quite a treasure to find, don't you think?
You can find many, many more nature ideas for rock hunting in the Hard as a Rock NaturExplorer unit! It's one of our biggest units because it focuses not only on rocks, but life under rocks as well. It's almost like getting two units in one!