Classic repost, originally posted Jan. 3, 2008
It was my turn to lead our Keepers At Home group this week and we had so much fun learning the handicraft of paper quilling!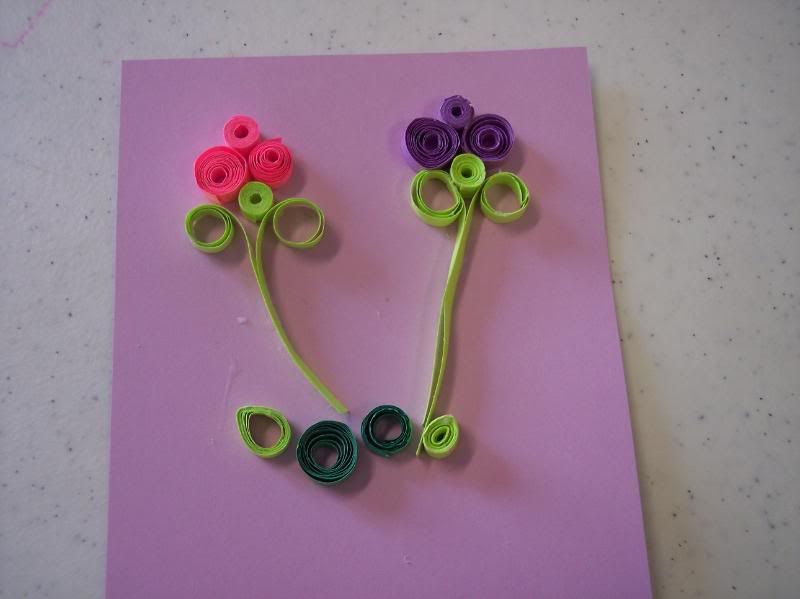 Paper quilling is the art of creating designs from strips of coiled paper. There are quilling tools and quilling papers available, but we simply used materials I had around the house.
How To:
Using my paper cutter, I pre-cut strips of cardstock into 1/4″ wide strips.
I set out the following supplies:
Strips of paper
Quilling tools: pencils, screwdrivers, toothpicks, chopsticks (any skinny, round objects I could find) Try to offer varied widths for different coiling effects.
Glue (with toothpicks for "painting the glue" on the paper to seal the coils)
Sheets of cardstock to display the finished designs
The girls coiled the strips into various shapes depending on the designs they were creating. Some coils were tight, some were loose, some were shaped by pinching the coil, and some were only coiled on one end of the strip. Our techniques may not have been "proper", but we had fun and created very pretty designs.
Aren't they cute?
Feel free to link your own paper quilling projects in the comments. I can't wait to see them!