Last month at The Curriculum Choice, I wrote about logic/critical thinking resources from Prufrock Press.  I am continually impressed by their living math resources!
Most of you know we only do Saxon math three days a week.  The other two days of math time are spent doing living math, logic, critical thinking activities and/or math games.  Over nine weeks of last semester, one day a week was spent with Mahayla (7th grade) doing the lessons from a Prufrock Press book called Moving Through Dimensions.
It a very hands-on, out of the text book approach to teaching 3-dimensional geometry concepts.
  Take a look at some of the fun we had together.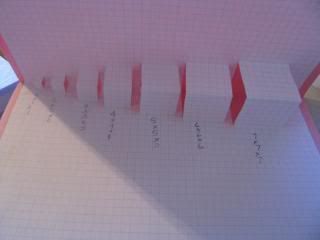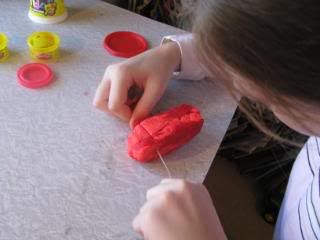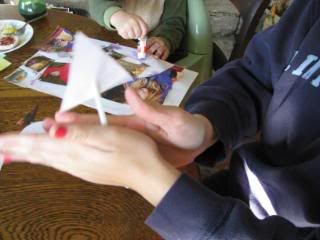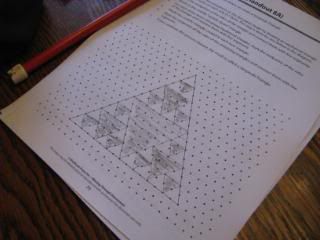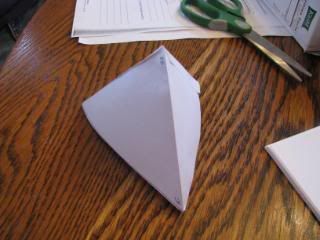 For a homeschooling family, it's kind of expensive at $35.00.  (I got it free for review.)  But Mahayla (and I) learned a lot – and both of us loved the hands-on, critical thinking approach.  One of the neatest things we learned was how to transfer 3-dimensional objects into 2-dimensional drawings and vice-versa.
I was also amazed at how simple very in-depth concepts became after the explanations and activities.  Hey, even I understand polycubes and Sierpinski Triangles now!  Even though the learning was from a text of sorts, I still consider the lessons to be living math.  We were learning skills and doing projects that will easily translate into real world tasks.
Do you teach geometry in a hands-on way?