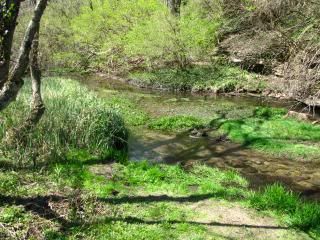 Have you ever noticed how nature and history study often go hand in hand?  A recent trip to McConnell Springs in Lexington, KY was yet another nature/history trip that was full of great fun AND learning!
A nature trail leads you on a beautiful walk to find the springs, creeks and other historical markers that grace this wetland area where Lexington, KY got its name.
I found a simple explanation of the process with photos here.
This was a great trip!  If you live near Lexington, it's a super spot to spend the afternoon.  Oh, and it's free!!