The pond is one of our family's favorite places to go for nature walks. There is such a peacefulness at a quiet farm pond that promotes the more serious side of nature study. At the pond, we can sit under the shade of a tree and just be still – taking time to really observe the plants, animals and insects within our view. Just like we can get too busy in our lives to be still and know that He is God, sometimes our nature walks can get too busy or move to fast to really soak in His creation.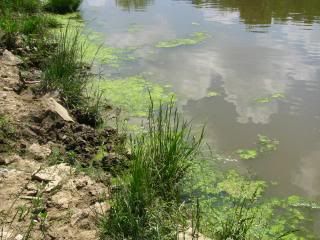 Pond moss gently floating on the surface of the water, fish popping out for a quick visit, and clouds reflecting in the water are all things we have time to savor as we sit still.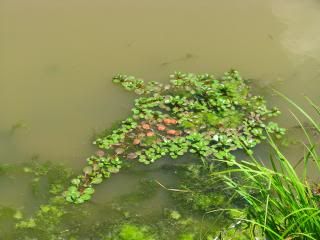 Walking too quickly around a pond might make us miss all the colors of green that rest in one small space near the edge of the water.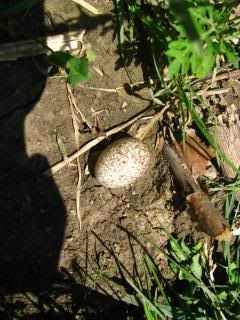 Had we not taken our time to look up, down and all around, this perfect egg along the pond bank would've been missed.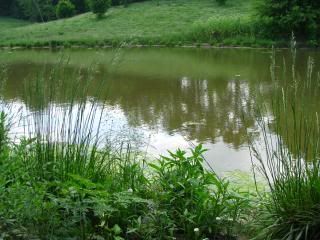 Here is our view from under the shade tree. I simply asked the children to sketch anything they like from our view – the landscape, the water, the bank, a single plant, an insect, a rock on the edge…