Well, another unit bites the dust!  We had a great time learning about energy, with a main focus on heat and electricity.  This slide show gives you just a glimpse into some of our hands on experiments.
What turned out to be THE BEST of all the curriculum we used was the Electric Kitbook.  In fact, I liked it so much, I'm going to do a review about it soon at The Curriculum Choice.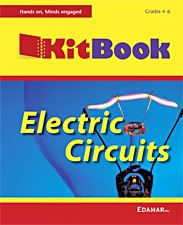 At the end of the unit, I gave the kids a test that you can find on my Homeschool Launch page.  I've been enjoying adding more tests to the curriculum this year.  It keeps everyone on their toes!
Below is the resource list that's been in my sidebar.  I hope you find some treasures the next time you need to plan an energy/electricity unit!
Energy
Moving Beyond the Page Energy Unit
 Primarily Physics: Investigations in Sound, Light, and Heat Energy
 Magnets & Electricity
 Janice VanCleave's Energy for Every Kid: Easy Activities That Make Learning Science Fun
 Janice VanCleave's Physics for Every Kid: 101 Easy Experiments in Motion, Heat, Light, Machines, and Sound
 Switch On, Switch Off (Let's-Read-and-Find-Out Science 2)
 Energy Makes Things Happen (Let's-Read-and-Find-Out Science 2)
 The Magic School Bus And The Electric Field Trip
&
Next stop – Presidential History!