A peaceful family afternoon can turn into a wonderful nature study experience! My husband likes to fish – I, um, don't. However, rather than be a party pooper, I decided to tag along on the afternoon of fishing to spend some time with my family. And, like usual, whenever I take the time to get outside, God blesses me with His creation!
As my son ventured out into the creek on some large rocks, I found a bountiful area of shells and pebbles.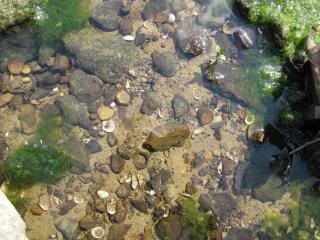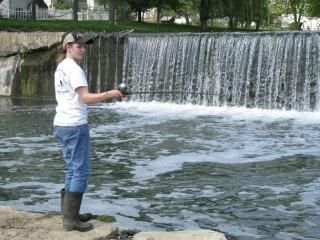 As my daughter worked her way to the bottom of the dam, I found an amazing wall of rock layers to explore.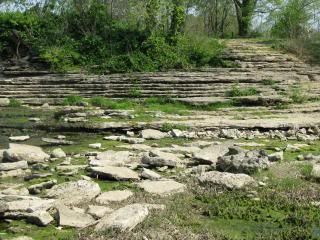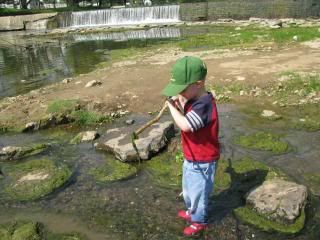 As my little guy "fished" for moss, I spied a mallard duck couple searching for an afternoon snack.
See what I would've missed if I had stayed home to catch up on laundry and answer emails?