Spider Nature Study Isn't As Bad As It Sounds
Does the thought of spider nature study give you chills? It shouldn't! Spiders are pretty incredible and you don't have to get all that close to observe them in nature.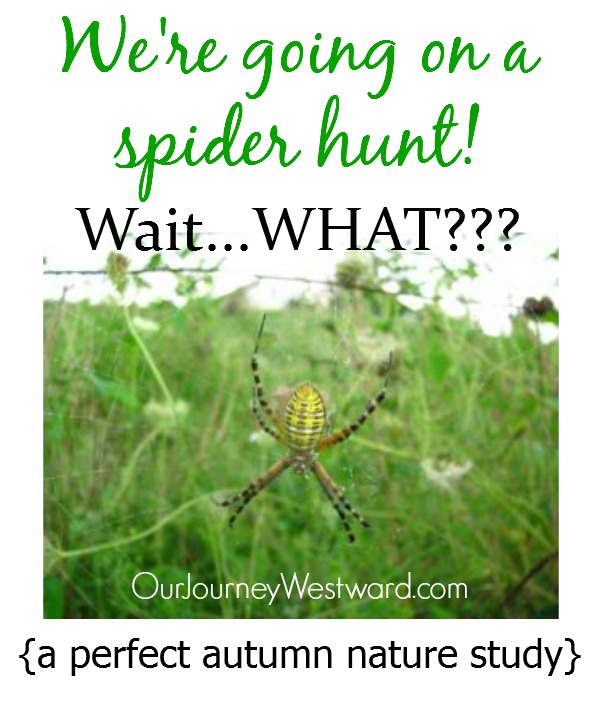 This post contains affiliate links.
Autumn is a great time for finding spiders and spider webs.
Here, there…spiders everywhere! Are you afraid? The garden bugs are, too!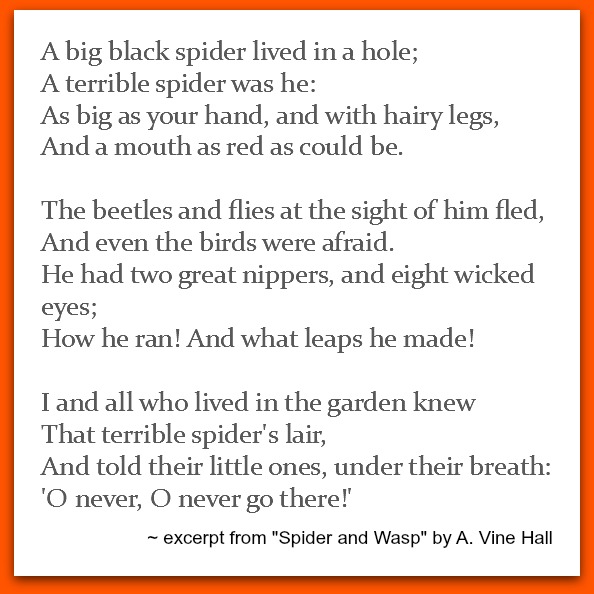 Spider Nature Walk
My children and I took a walk one evening just before dusk when the spiders had already prepared their webs for the night. Take a look at some of the sights we found…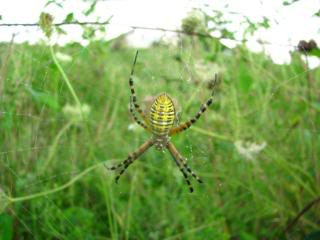 Black and Yellow Argiope – isn't she beautiful??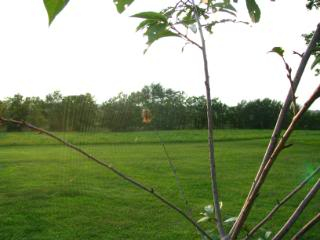 Can you see the web in the crook of the tree?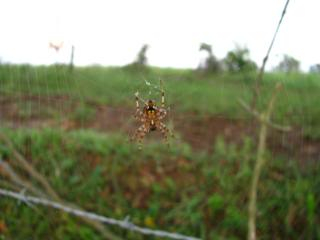 We found spiders in trees, fence lines, pasture grass and on decomposing wood.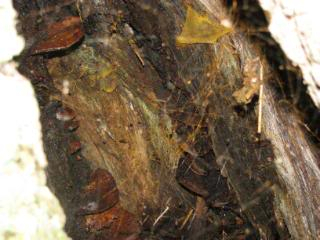 Can you see the hollow of this tree filled with wispy orange webs?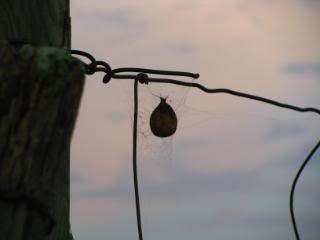 I have no idea how this heavy egg sack was supported by the web. It was at least 2″ tall!
Spider Nature Study
Besides the hunt, what else can you do during spider nature study?
Sketch spiders and webs.
Experiment with spider reactions when you blow on a web or touch it with a stick.
Note the poor victims who've been caught in the webs.
Read books about spiders.
Want more? I've pulled together more than 25 different nature walks to take on the topic of spider in NaturExplorers Spectacular Spiders! Not to mention the 100+ ideas for spider fun at home – experiments, model-making, art, poetry, research projects, notebooking pages, Bible lessons and more!
Spiders Aren't Scary
Don't let spiders scare you. You don't have to get too close to study and enjoy them!