I'm so glad you've stopped by!
I'd like to take just a moment to introduce you to the NaturExplorers science curriculum…

NaturExplorers guides make serious nature study a breeze. They are open-and-go, allow you the freedom to choose exactly which activities work for your family, and can keep your entire family engaged for weeks. And, there are 19 different topics available!
Besides creative & educational nature walks, the curriculum includes loads of ideas for learning back at home, too.
What exactly do you find in a NaturExplorers guide?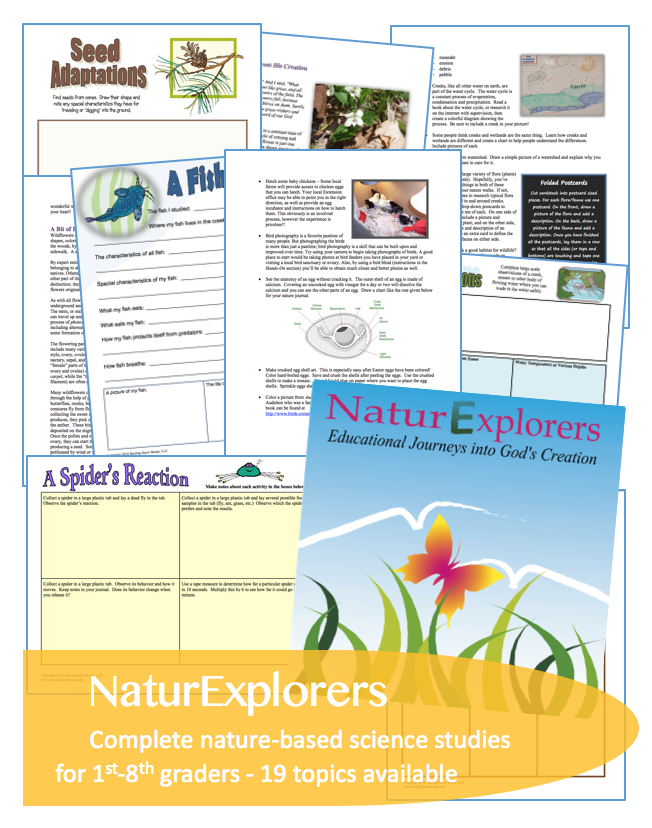 Background information about the topic at hand that is appropriate as an overview for the parent or students
25-40 nature walks that promote real learning
Hands-on lesson ideas – like experiments, model-making, cooking projects, and art
Research-based lesson ideas that often intersect with project-based learning to promote higher order thinking skills
Fiction and non-fiction living literature lists
Suggestions for including art & artist study, composer study, and poetry into the theme
Bible devotions that go with the theme
Printable nature notebooking pages that go with several of the suggested activities
While NaturExplorers guides were written with 1st-8th graders in mind, they are easily adaptable to older and younger students. In fact, each guide contains a small section of specific lessons meant to include preschoolers and high school students.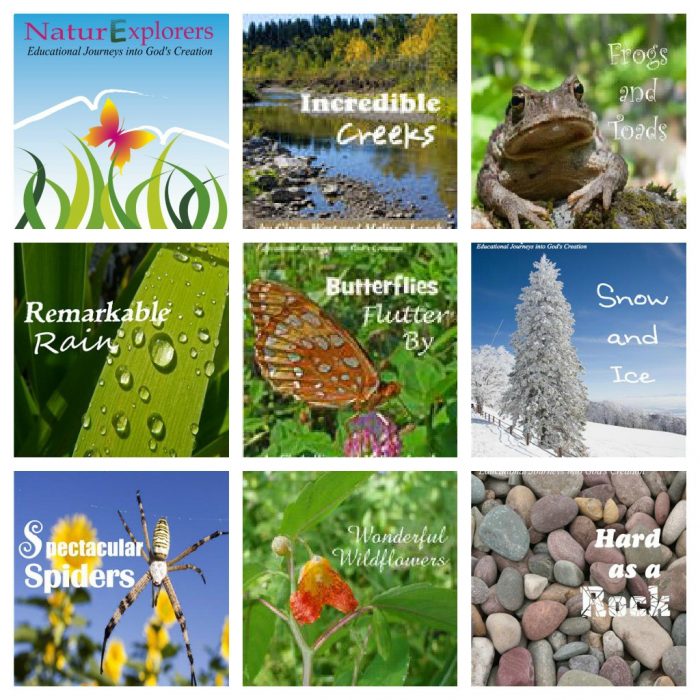 Now that you know a little bit about the NaturExplorers curriculum…
Let's get right to your freebie!
To help parents who need nature study to be even easier, I'm developing a set of notebooking pages that will serve as outdoor science labs. In other words, parents will be able to print a page and go on a nature walk without much preparation or follow-up at all – and still get in a meaningful science lesson.
The freebie I'd like to share with you is a set of ten of those printable science labs! That's ten nature walks to get you through almost 1/3 of your school year if you complete nature study one time per week.
PLUS, you'll receive a coupon code to get 20% off your next order in the Our Journey Westward shop. That's 20% off anything and everything – even sale items!
I can't wait to hear what you think about the printable nature walks!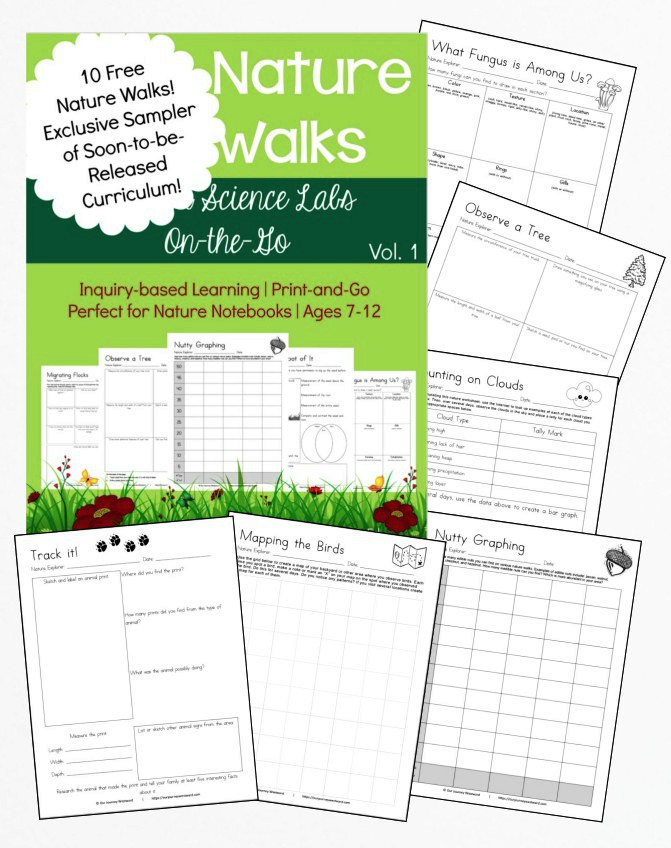 Get Your Free Nature Notebooking Pages
With your download, you'll receive a coupon code to save 20% off your first purchase in the Our Journey Westward shop!